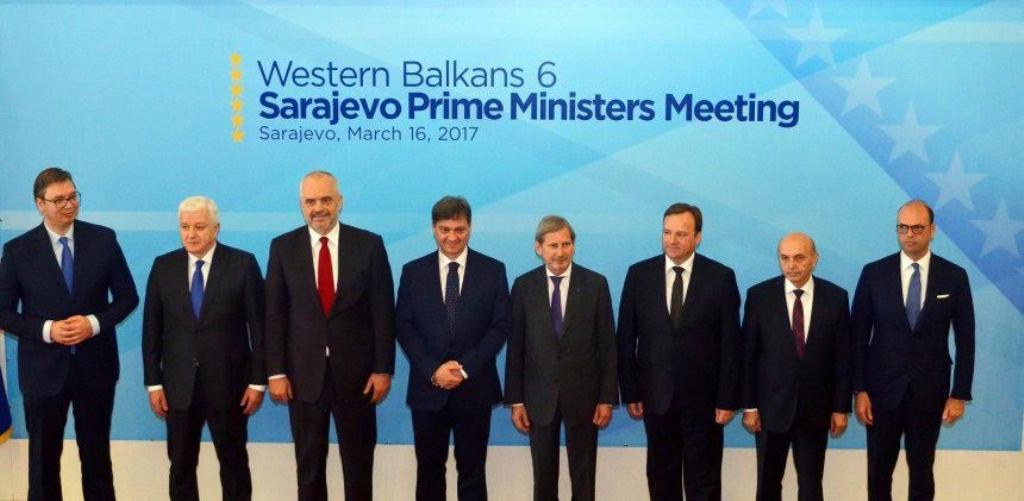 The idea for the establishment of a joint regional market in Western Balkans, which was launched during the meeting of EU officials with the prime ministers of the region in Sarajevo during this week, sparked debates in Kosovo.
The Prime Minister of Kosovo, Isa Mustafa declared that a joint market of Western Balkan countries would not interest all countries the same.
"Kosovo is not enthusiastic about this proposal. We share different experiences from the past and we don't want the past to come back under a different 'packaging'. A market similar to the one of former Yugoslavia, without Croatia and Slovenia and with Albania. No!", Mustafa said.
According to him, Kosovo sees itself in a unique European market, based on the Stabilization and Association Agreement.
"Kosovo strongly supports economic and commercial cooperation, the lifting of all barriers and with the Western Balkan countries, the joint efforts which are being made to attract new investments and the free movement of people, goods and capital", Mustafa said.
Meanwhile, a part of economy experts say that this idea would have economic and political benefits for Kosovo.
Professor of European law, Muhamer Pajaziti, told IBNA that the model of a European market would be a priority for businesses and the citizens and it would appease ethnic tension in the region.
"The creation of a joint economic space or a joint market with the lifting of all technical, physical and tax barriers would enable goods, services, capital and people to move freely", he says.
According to him, this would also increase foreign investments, because investors look for large markets to invest their capital. However, the idea of a joint market is difficult to be implemented, due to irresponsible politicians in the region, who play the nationalist card using ethnic tension to meet their political goals.
The head of the Kosovo Chamber of Commerce, Safet Gerxhaliu backs the idea for a joint regional market.
"Such model proposed by Brussels must be actually examined by Kosovo and a way must be found to come up with a win-win strategy", Gerxhaliu says. /balkaneu.com/