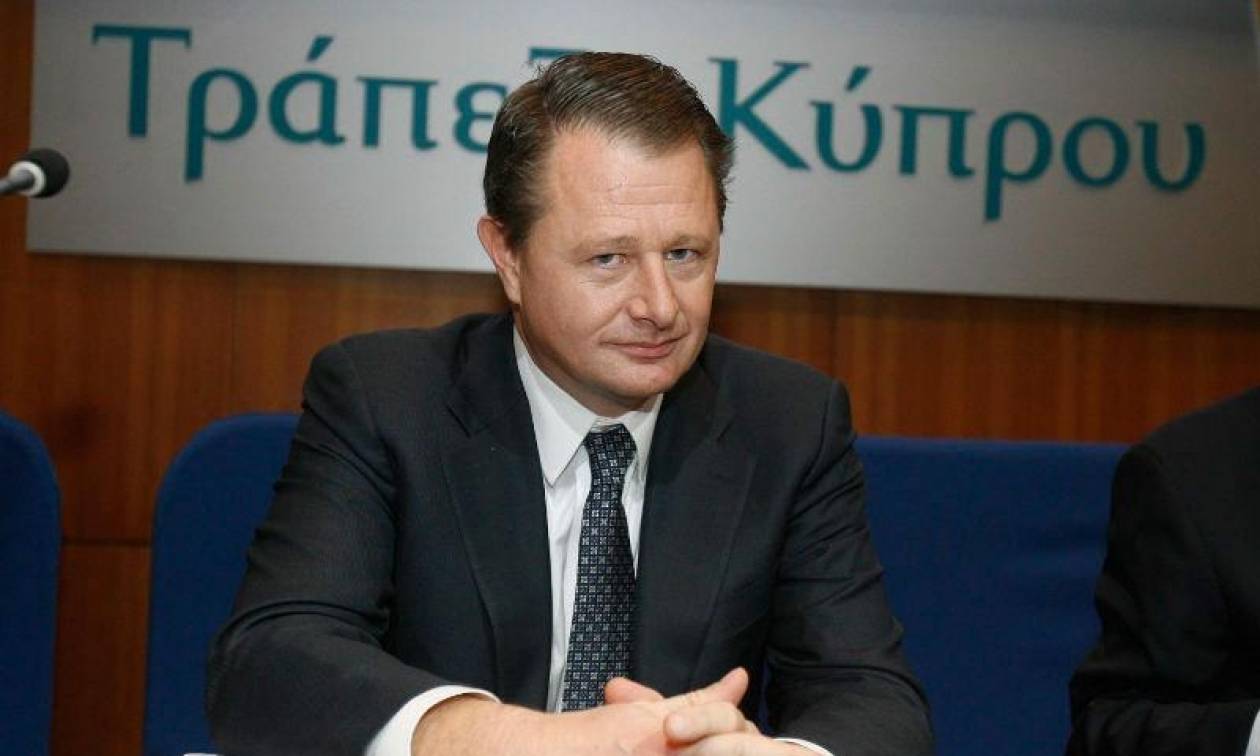 The Irish banker once again made his family a priority, opening the dance of names for his replacement
On the date of his departure, in September, he will have completed about six years as CEO of the Group, while it is already common knowledge that he intends to seek a new business opportunity in the UK
By Michael Michael
The resignation of John Patrick Hourican from the position of Senior Chief Executive Officer in the Bank of Cyprus, made the headlines in the banking sector of Cyprus. The news became known almost simultaneously with the announcement of the Group's results.
He himself, referring to the results, noted the strong capital of the bank with CET1 15.4% and a Total Capital Adequacy Ratio of 18.3%, indicating that they are impressive and that the bank is well ahead of the supervisory requirements for 2019. He also referred to the positive impact of amendments to deferred taxation legislation, the reduction of Non-Performing Loans to EUR 4.8 billion and the expected contribution of the Home plan to a further reduction in this amount. He also highlighted the very strong liquidity of the bank at EUR 4.4 billion and the loan-to-deposit ratio at 65% versus 150% six years ago. He also said that only the Helix program remains to be executed.
Will they look outside?
The next, reasonable step for the Bank of Cyprus is to search through a foreign Advisory House to fill the vacancy. However, this remains to be seen, at a time when the Rating Agencies have started evaluating the situation in the bank as it unfolds. In particular, S&P Ratings estimates that the change will not affect the bank, it will be smooth and that the aim of the decline of Non-Performing Loans will remain the same for the Group.
This fact must be emphasized at this point as with the departure of Joseph Ackerman and now with Patrick Hourican' s resignation, the Bank is changing "face", which ends with the so-called arrival in Cyprus of Takis Arapoglou in order to take the lead. In this context, there are also unofficial rumors that the Group should now pass into Cypriot hands, a fact which remains to be seen in practice.
John Hourican is citing personal reasons for his departure, which has to do mainly with the fact that he wanted to spend more time with his family, something that had been registered in the past, specifically in 2015, but at the time information wanted him to face problems with the Cypriot administration. However, these problems were solved by means of relevant draft laws that were voted in order to reduce Non-Performing Loans.
On the date of his departure, in September, he will have completed about six years as CEO of the Group, while it is already common knowledge that he intends to seek a new business opportunity in the UK and more specifically in the company New Day, a consumer credit company which works with companies like Amazon, Arcadia Group and others./IBNA