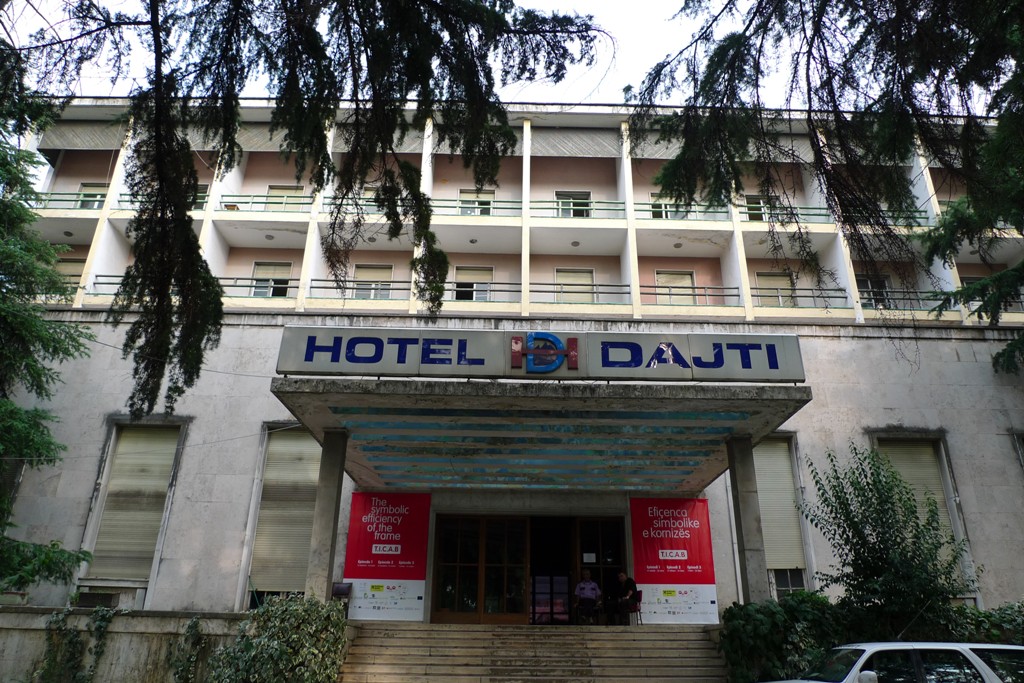 In the Albanian capital, Tirana, Dajti hotel has been surrounded in the recent days by scaffolds. Bank of Albania has finally decided to reconstruct and exploit this building which is envied by many businesses.
This building which is located in the promenade of Tirana, was once upon a time the hotel that was used by foreigners and communist leadership. After the collapse of the communist regime, the building underwent a gradual degradation.
When the right wing government led by Sali Berisha had no money in the budget in June 2010, it decided to sell it to the Bank of Albania for 30 million euros.
Meanwhile, seven years later and this building is undergoing reconstruction now.
The expanded activities of the Bank of Albania, in line with the strategic and institutional objectives, modernisation of the financial market and the functions set out in the Law, has given rise to the need for additional space to accommodate these activities.
Thus, in this regard, pursuant to the Bank of Albania's Supervisory Council Decision, dated 16.06.2010, the former hotel Dajti building was purchased by the Bank of Albania.
IBNA learns from BoA se in 2016, all the applicable procedures were followed and all the relevant obligations related to the construction permit were complied. Once that process was completed, the Bank of Albania followed through the procurement phases.
The Bank of Albania informs that works will be realised through a three-year contract".
BoA says that "the reconstructed building will provide the necessary space for the employees of the Bank of Albania and will also contribute to restoring the historic and cultural values of this building in the memory of the city. The ground floor will be open to the public and will retain the same features and functions it once had, to serve the citizens. The rest of the building will be adapted to the needs of the Bank of Albania to efficiently conduct its activities".
The budget for the reconstruction works amounts to 16 million euros. Below are some images from the model of the project which is being realized. /balkaneu.com/