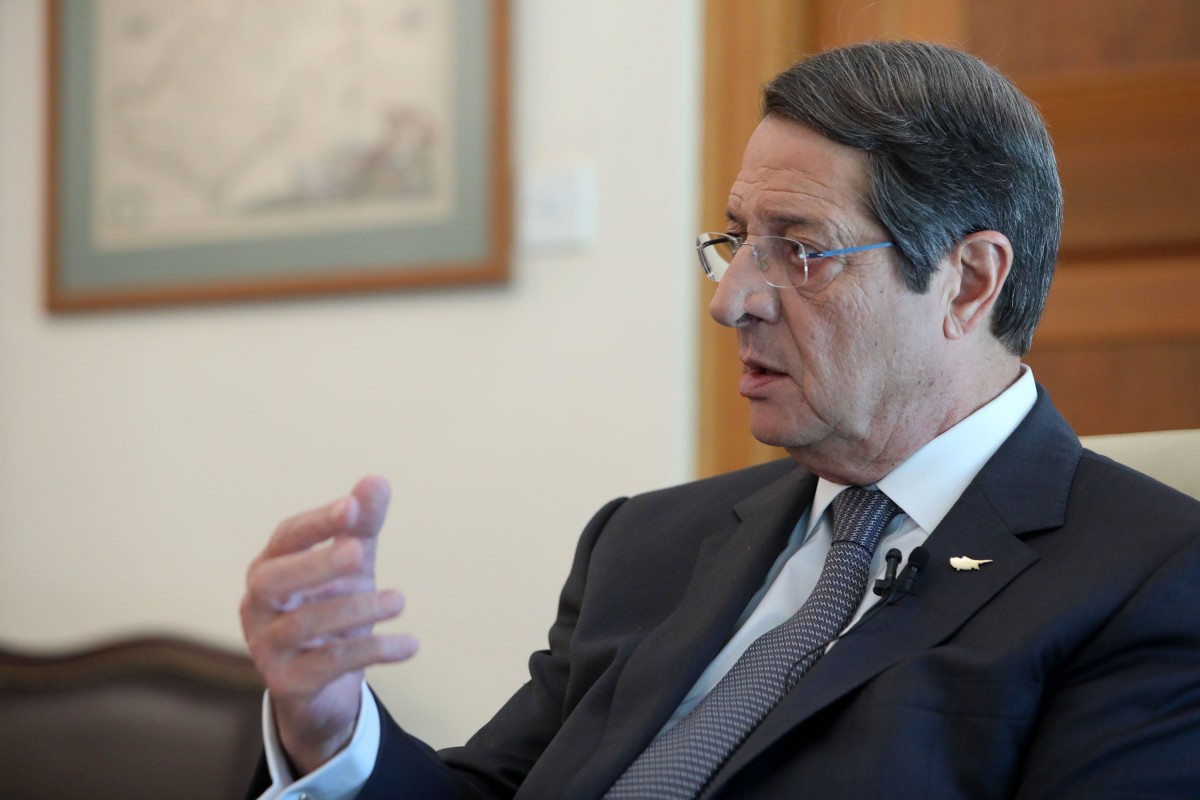 The President of the Republic of Cyprus was laconic with regard to the Guterres report
By Michalis Michael
The issue of the UN SG preliminary report has been the focus of all discussions on the island, mainly with regard to the way the Cyprus issue will proceed. It is a fact, which we have recorded, that Antonio Guterres himself does not leave much room for progress on the terms of reference, but the fact that he actually gives the green light to Jane Holl Lute to continue her work is a positive.
For the first time since the publication of the preliminary draft, the President of the Republic of Cyprus, Nicos Anastasiades, made a statement after an event he attended.
Not that he said much though, speaking of the hope that had to be strengthened, and he did not get into any details about the proposal that is said to have been brought to the table by diplomat Jane Lute.
In his report on the Cyprus issue, the UN Secretary-General still leaves the hope, said the President of the Republic, stressing that our side wants to strengthen this hope through positive initiatives.
"That's why I take initiatives"
"I think the SG report speaks for itself. Therefore I do not think that any comments contribute to the effort for a positive outlook. So I do not want to make any comments", said President Anastasiades. Asked about Lute, the President said she "is a prominent spokesman for the SG, who is trying to find common ground so that talks can resume, something that has been and still is our aim".
Asked whether Lute submitted a proposal, which was rejected, he suggested he would not comment on anything that is not mentioned in the UN Secretary-General's report. Responding to whether the UN Secretary-General's report leaves room for hope, the President of the Republic said he "leaves still leaves room for hope in his report" and added that "we want to strengthen this hope. It is for this that I take some initiatives towards the positive side, so that the necessary elements are created in order to resume a creative dialogue", he added.
He did not, however, avoid referring to the positions, known and fixed, of the Turkish Cypriot side, which he described as dogmatic and obsessive.
"At last, we have to understand that dogmatic positions and rigidity from positions that disturb one community, and I will be clearer, ie the Turkish Cypriots' obsession with something that is unprecedented in the world, to have a decisive role in governance of the land, through their positive vote, does not contribute to what we seek", he said.
He also added that he never denied the positive vote "provided it will be used to protect the interests of the Turkish Cypriot community and this is the real answer to whether or not political equality is accepted", the president of the Republic said./ibna