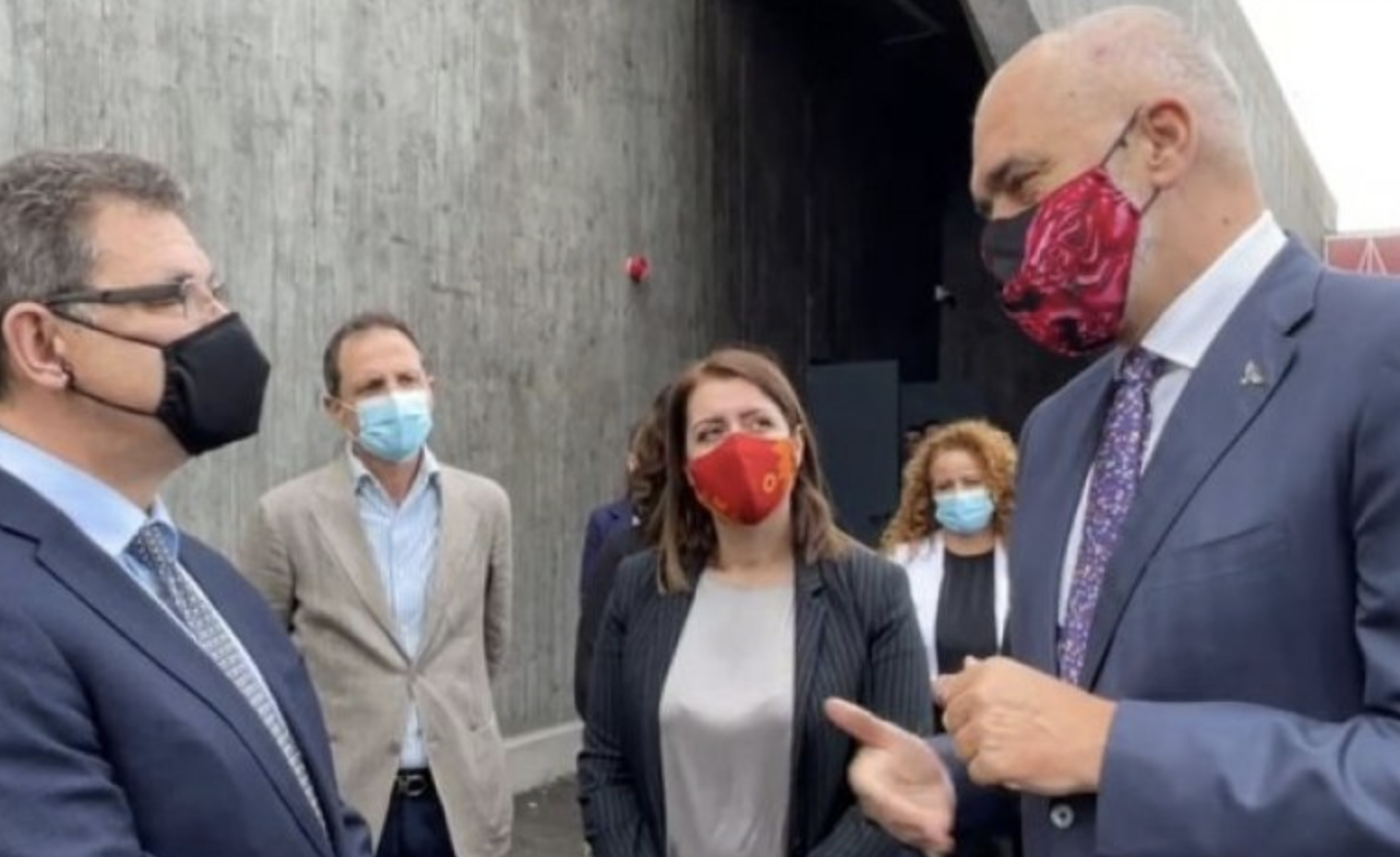 The head of Pfizer, Albert Bourla, was in Albania to closely inspect the conditions of vaccine preservation and to ensure the continuity of Pfizer's vaccine supply in Albania. Together with Prime Minister Edi Rama, Burla visited the QSUT facility where Pfizer's Covid vaccines are stored
Calling him a friend of Albania, Prime Minister Edi Rama said Burla came to Albania's aid when the situation was at a difficult time.
"Today is a special day for the vaccination process because we have the honour and pleasure to welcome the big boss of Pfizer, who I can say with certainty that he has become our friend, a friend of Albania. He opened the door for us at the most difficult time when we went to New York to knock on Pfizer's door in circumstances where we had no clear perspective. We talked at length in New York and although he did not promise us on the spot that the matter would be resolved, he gave us his word that he would do everything he could to resolve it. Thanks to Mr. Burla's commitment, we were able to get the vaccines earlier than others. I want to express before him and to the public, immense gratitude for this help in protecting the lives of citizens," said Albanian Prime Minister Edi Rama.
On the other hand, the head of Pfizer, Albert Burla, thanked Rama for the friendship given to him and expressed his happiness for the opportunity to help Albania./ibna