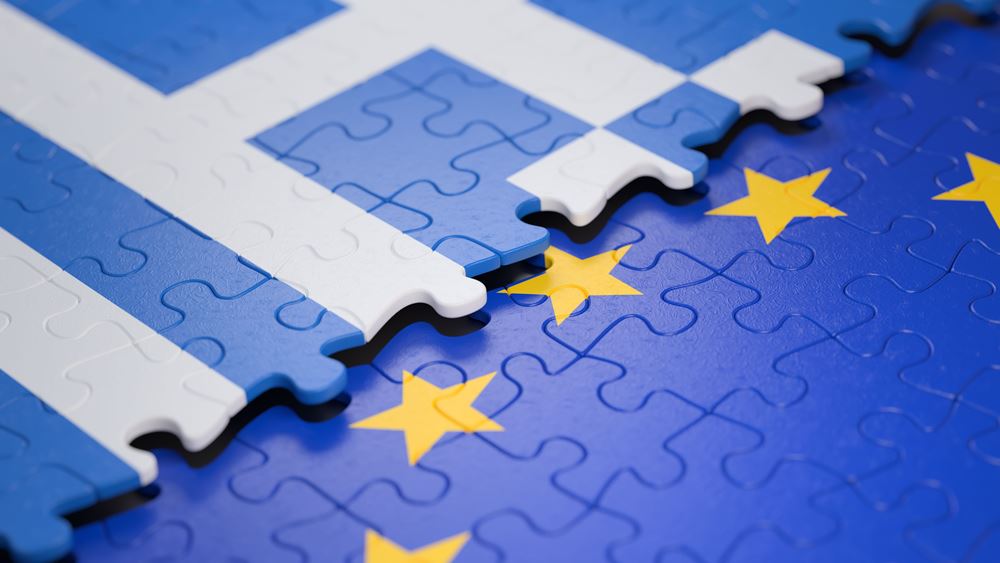 Greeks remain by far the most pessimistic nation concerning the EU's future, according to a Eurobarometer survey published today. Specifically, although optimism about the future has increased in Greece by 8% since last fall, it is the only country in Europe where pessimistic opinions outgrow the optimistic ones (51% vs. 45%).
In particular, Greece holds the lowest percentage of positive opinions on the country's financial situation. Only 7% say the financial situation is good, compared to 49% in the rest of the EU. The highest rates are recorded in Luxembourg (94%), Denmark (91%) and the Netherlands (90%).
However, the Greeks' view of the future of their country's economy appears improved by 5%, reaching 23%. 48% of the respondents stated that they believed it would remain stable, whereas 27% answered that it would deteriorate.
As the most important issues the country faces were noted those of unemployment (49%), the financial situation (45%), the public debt (22%) and taxation (16%).
Greeks reported immigration as the most important source of concern in the EU, by 37% (the European average stands at 34%). However, it is worth noting that the Europeans ranked climate change as the second highest source, (22%, + 6%), whereas the Greek percentages remained plateaued at 6%.
The most optimistic countries
Overall, the majority of Europeans are optimistic regarding the EU's future (61%, up by 3 percentage points), while only 34% (down by 3) are pessimistic. Optimism levels reach their vertex in Ireland (85%), Denmark (79%), Lithuania (76%) and Poland (74%). Lower optimism levels can be found in the United Kingdom (47% vs. 46%) and France (50% vs. 45%).
Regarding the EU's image, the proportion of respondents who have a positive image for the EU (45%) has increased significantly, reaching its highest level since spring 2009 (48%). Greece's figures also appear notably risen (33%, + 8%). In addition, the Greeks' confidence in the EU has increased by 6%, reaching 33% compared to the average percentage of 44% in Europe.
The Europeans' support towards the euro has also reached a new record, with over three-quarters of respondents (76%, +1 percentage point, +9 since spring 2014) in the Eurozone declaring to be in favor of the EU's single currency. Overall in the EU, the support towards the euro remains stable at 62%, while in countries outside the Eurozone the majority of respondents are against the single currency. In Greece, the euro support rate reached 70% (+3% since autumn)./ibna