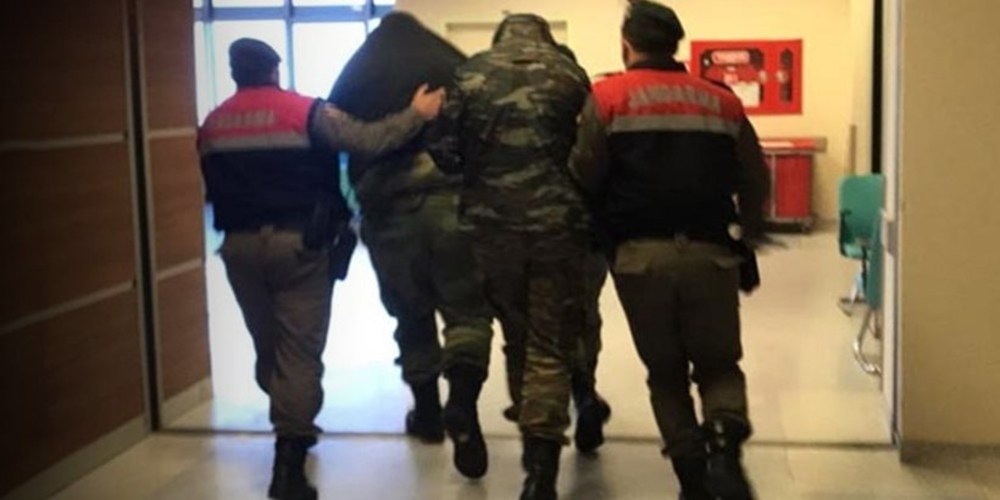 The Turkish government dismisses scenarios of their exchange with the 8 Turks
The appeal against their remand in custody was rejected this afternoon, thus the two Greek military men who were arrested on Turkish soil in the northern border of Greece with Turkey must remain in detention in Edirne's prison. They and their families are deeply saddened. The reason behind the rejection was because they do not have a permanent home address and due to further search of the digital data on their phones. The decision might cause certain delay in the overall procedure.
Bekir Bozdag
Turkish spokesman Bekir Bozdag, however, clarified that the two Greeks are being detained for the illegal entry into a military area, but said the prosecution was also looking into attempted military espionage. Furthermore, he underlined that although Turkish Media have reported on the scenarios for the exchange of the 2 Greeks with the 8 Turks, the government dismisses them. They are held, according to him, only because they entered a Turkish military zone.
"The detention of the two officers in Turkey is not an issue connected with the exchange. Neither Greece nor Turkey have asked for an exchange. There is no such thing", Bozdag said.
Regarding the Turkish officers' possible future trial in Turkey, Bozdag said that, "Greece has significant obligations to stick to in the framework of bilateral agreements between Athens and Ankara. Exchanging the 2 with the 8 would undermine the value of the Turkish demand for extradition of the coup plotters from Greece to Turkey, so that they are fairly tried."
In the immediate future the prosecution will file the indictment, which will be accepted or rejected by the court and then the judge will be appointed. What is important, however, is what the prosecutor's indictment will include, as well as what defendants will testify and the findings on their mobiles.
Hakan Yalcintug and Selin Ozel who represent the Greeks arrived at the court on Monday morning where they filed their appeal in a tense atmosphere.
Earlier on, the Greek Consul Sotiria Theocharidi had welcomed the parents of the two soldiers who were granted permission to visit their sons at the high security Edirne prison, where the former head of ΗDP  Selahattin Demirtas is also held. Both the parents and the lawyers of the officers had been told not to speak to the press.
Realising that there  were many Greek journalists covering the case at the entrance of the Court House, several Turkish citizens began shouting "what do expect will happen when you are not extraditing the 8 coup plotters?".
The Greek FM
After meeting his Cypriot counterpart, Nikos Christodoulides, the Greek Foreign minister, Nikos Kotzias referred to the issue and stressed that "Turkey is obliged to implement the International Law and not let a routinely procedure become a huge legal and political problem."
Edirne
At the Edirne main, downtown bazaar, shop owners spoke of less Greek tourists the last weekend, and of an over 50% drop in arrivals, after the latest incident…/IBNA