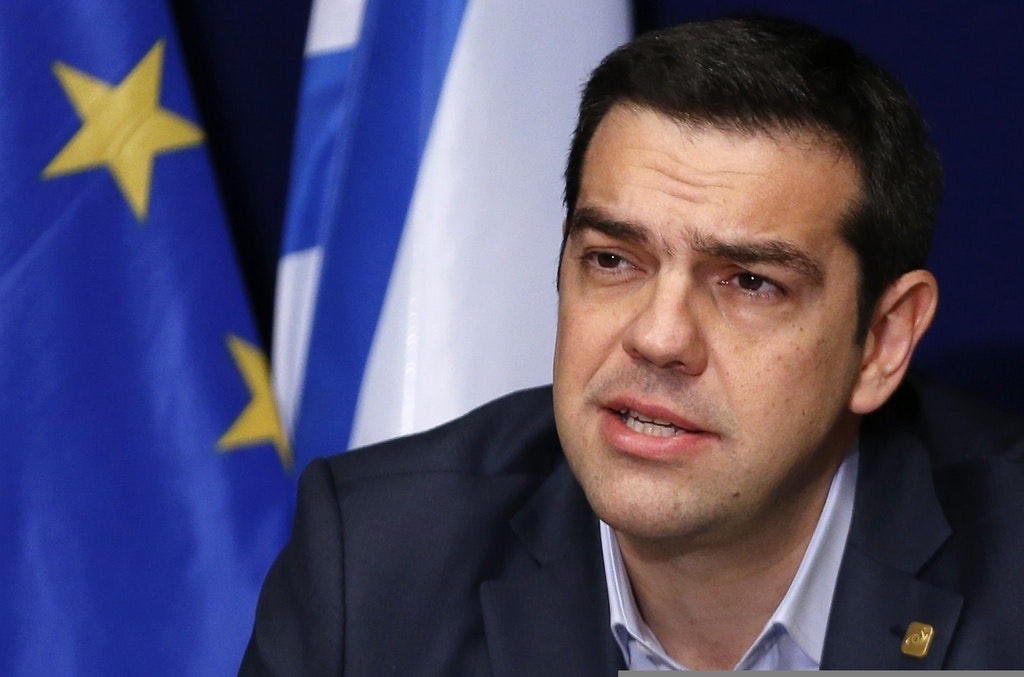 The Greek premier, Alexis Tsipras, in an unofficial address to the press from the WBSummit in London where he participates as an observer -after he accepted an invite from the his British counterpart, Theresa May- spoke of the 'wind of change' now blowing in the Balkans and the new era that opens up both for Greece and the European Union.
He did mention the difficulties the Balkans faced in the past four years, but promoted the positive climate presently prevailing among otherwise (even) hostile states and achievements such as the Prespa Agreement, between Greece and fYROMacedonia, as a solution to the long-standing name issue.
In particular, he spoke of Greece saying that is exiting the crises it had been facing for years, with the financial crisis being a tantalising one. Stressing that only positive tools will hep all countries move forward, he suggested states do away with nationalism, isolation and bigotry.
Tsipras underlined that the four axes of strategic importance to Europe, that should also be seen as the springboard for positive future developments only are these:
• An integrated refugee policy for Europe, including all three dimensions of balance (protection of external borders, cooperation with third countries, and fair burden-sharing).
• The development of regional transport and logistics infrastructures (such as the creation of fast rail links between Piraeus and Thessaloniki with the Balkans or the development of the ports of Thrace and Macedonia).
• The strengthening of the energy interconnection (TAP, IGB, Vertical Corridor and LNG of Alexandroupolis) and 
• Promote funding from European funds to motivate our citizens.
Moreover, the Greek head of government announced and welcomed a decision by the European Bank for Reconstruction and Development (EBRD) to finance cross-border infrastructure and interconnectivity projects to support the Prespa Agreement.
Federica Mogherini and the positiveness that gushes out of present developments
The High Representative of the European Union for Foreign Affairs and Security Policy, Federica Mogherini is among the EU officials especially glad with the European potential and the Balkan integration as she has been watching developments from close by for quite some time. Having said that, she well knows what it means for things not to work out and pessimism to spread all over the place as it happened four years ago, in 2014.
Back then, in Thessaloniki, at the EU-WB ministerial summit things looked grim as officials had unsuccessfully concluded that the spirit of the Thessaloniki Agenda could not be renewed.
However, "today it's a new day", she underlined.
Although the Balkans are a region with problems sprouting daily, "every day there is a serious solution and serious effort", Mogherini stressed. "Sometimes, more than that of the EU Member States".
Her message from the WBSummit in London that she, too attends is this:
"The Prespa Agreement must be an inspiration for Europe. It is not enough to congratulate Alexis (Tsipras) and Zoran (Zaev). They need our sustained support for the implementation of this historic agreement."… / IBNA