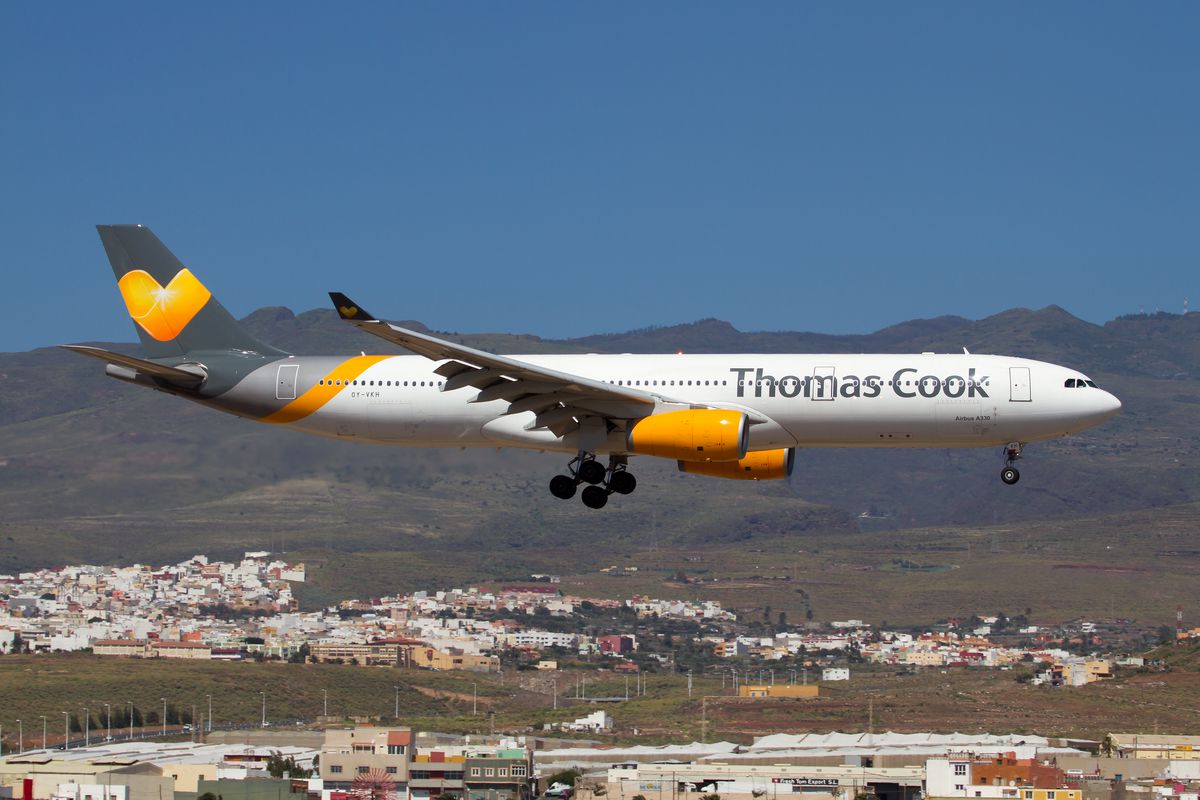 The Ministry of Finance is considering a prompt assessment of the proposal to suspend tax residences for those affected by the "lock" of British travel organizer Thomas Cook. According to Ministry of Finance sources, following yesterday's late night meeting at the ministry attended by the Minister in charge Christos Staikouras, the authorities responsible are awaiting to get the full picture before proceeding to any sort of decisions. Consequently, in the coming hours there will be an official announcement as to whether the Ministry of Finance will suspend the payment of the tax residence. This, as it is underlined, will apply to specific hotels and will have limited duration provided that it is ratified.
There will be a better understanding after the data that will be sent by the hotel owners to the ministry, something that has yet to get underway. If the data allow for this proposal to move on, further interventions regarding VAT payments for these companies will be announced.
According to the Ministry of Tourism, the number of tourists who arrived inGreece during this period through Thomas Cook amounted to 50,000.
Finally, it is stressed that before yesterday's announcement by the British Travel Organizer, the Ministry of Tourism had already cut off a 1.4 million € co-advertising program that had been running since the beginning of the year. By doing so, the ministry saved 1.1 million euros.
Proposals for business support
What comes after the Thomas Cook bankruptcy for the Greek tourist market is already evident and rather overwhelming. It is, therefore, essential that the Ministries of Finance and Tourism adopt direct business support measures, as SETE (Association for Greek Tourism Enterprises) noted earlier.
Specifically, SETE proposes:
Exemption from VAT refund for uncollectible invoices issued by Thomas Cook from 1 May 2019 to 22 September 2019. If this is not possible (possibly because VAT has already been paid), to allow offsetting of the corresponding amount with the VAT of the following months.
Exemption from residence tax on overnight stays for tourist accommodation tenants from Thomas Cook starting from September 23, 2019 up until their departure from the accommodation.
Considering that the harm caused to tourist enterprises as a result of the bankruptcy of this tour operator is expected to range from 250 million € to 500 million €, and given that the vast majority of tourists from this tour operator were using Full Board or All Inclusive services, the act that provides for the VAT rates to be allocated to the tour package should be immediately changed as as a relief measure, so that in such cases (Full Board and All Inclusive) only 10% of the single rate would be subject to the high rate VAT century, while the remaining 90% is subject to the lower rate.  /ibna