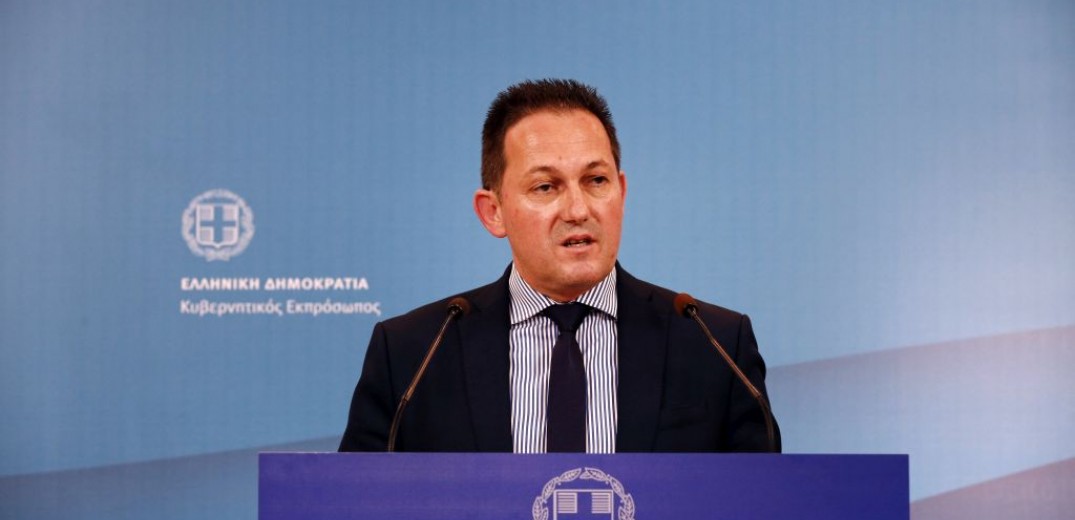 Government spokesman Stelios Petsas revealed the Government's planning for the new year.
"In 2019 we laid the foundations to make the lives of all Greeks better. In 2020 we keep on with consistency, boldness and determination", he said, adding: "With realistic confidence, all of us united will do everything we need to defend our sovereign rights; we depressurize the Greek people by reducing taxes and contributions; we remove bureaucratic obstacles and give more opportunities for households to make their dreams come true and businesses to realize their plans; we extend a social safety net to the most vulnerable of our fellow citizens so that no one is left behind.
He mentioned the positive prospects of the economy explaining:
-The Athens Stock Exchange topped the global stock market chart, with 2019 closing with high profits of 49.47% and the banking sector gaining 101.34%, while 2018 had closed with a fall of 25%. Total capitalization increased by 16,392 billion euro, while in 2018 it had decreased by 11 billion. 2019 was recorded as the best stock market of the last 20 years.
-Meanwhile, in the money and capital markets, the yields of Greek bonds and the interest rates on Treasury bills have dropped historically. For the first time, the Greek State borrows treasury bills with zero interest rates. At the end of the year the yield on the 10-year bond had fallen to 1.40% from 4.20% where it stood at the beginning of the year.
Furthermore:
– Since last September, the economic climate index has surpassed 107, recording the highest performance in the last decade.
-According to data from the December PMI® survey on manufacturing in Greece, continuous increases in production and new orders are observed, resulting in companies increasing the number of employees at the fastest pace since April, while business confidence remains strongly optimistic.
He presented two charts: "The first one shows the impressive overperformance of the Greek stocks (as reflected in the Athens Stock Exchange General Index) compared to the German Dax-30 Index and the Eurostoxx-50 Index (the largest Eurozone stocks).
The second depicts the sharp decline in the cost of borrowing on the 10-year Greek bond, especially since May, when a new Government based on reforms and credibility appeared in the horizon for Greece.
These figures constitute a vote of confidence in the prospects of the Greek economy". /ibna