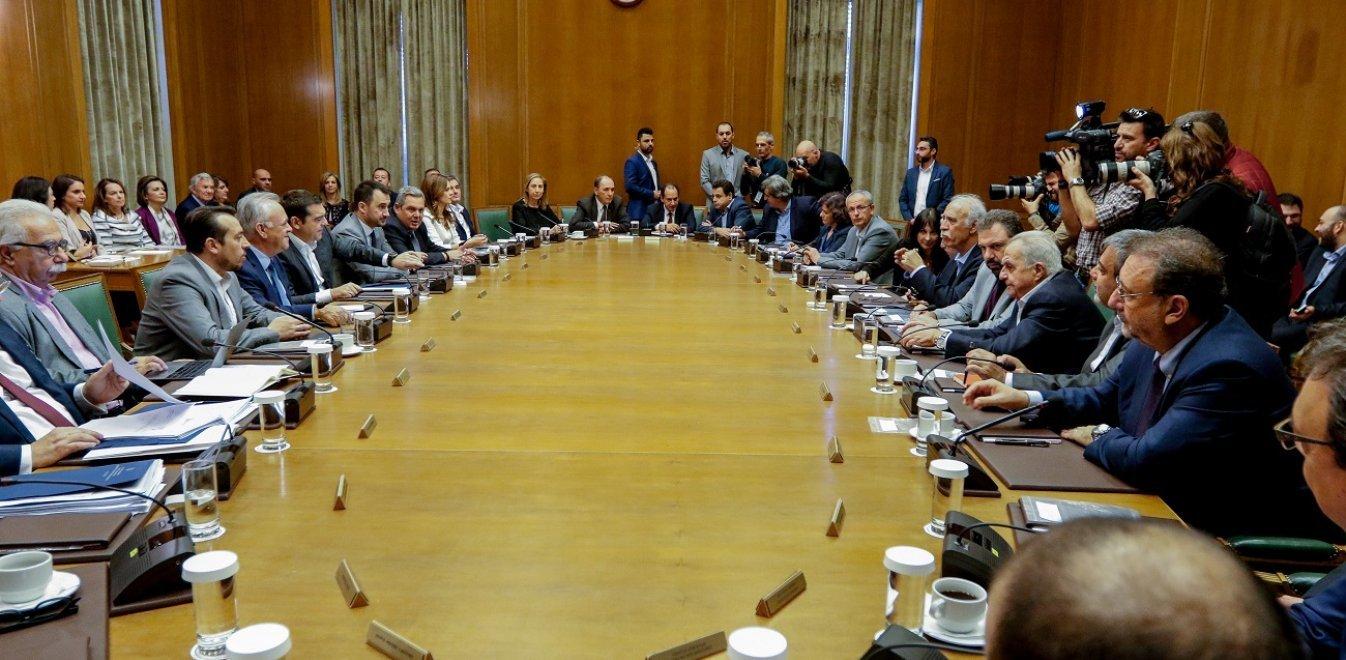 The roadmap for the next steps of the Greek government was decided by the cabinet in today's meeting. One day after the budget was approved for 2019 with 154 votes, the government of Alexis Tsipras rejects the scenarios of early elections, as the prime minister addressing his ministers spoke of a government planning until September, which is the constitutional end of its mandate.
With the decisions of the Cabinet opens the way for a series of measures to be announced, with the most important one being the hiring of more than 15,000 permanent teachers over the next three years, and the new law for the protection of the primary residence expected to be implemented in January. At the end of next month, the process of raising the minimum wage is also under way, while the debt-to-government arrangements are also in the making.
From the key issues of the next period will be the Prespes Agreement, as after the conclusion of the process in fYROMacedonia follows the ratification by the Greek Parliament. With New Democracy stating in all tones that it will vote against the agreement, with the Movement of Change adopting the same position, the government believes that the content of the amendments that will be adopted by fYROMacedonia will lift any reservations expressed.
The amendments refute the arguments of those opposing the Agreement, Athens argues
In particular, government sources comment that the amendment tabled yesterday by Albanian parliamentarians of fYROMacedonia that the agreement does not define or prejudge "ethnicity" but only "citizenship", overthrows the argument of K. Mitsotakis. It is noted that the main point the opposition focuses on in that the Agreement "grants Macedonian Ethnicity". Another amendment provide for a reference to "an expatriate community" and not to a "minority", another one of the arguments put forward by both the leader of the ND and the president of KINAL.
Initiative for Tsipras – Zaev to be nominated for the Nobel Peace Prize
Meanwhile, her proposal that Alexis Tsipras and Zoran Zaev be nominated for the Nobel Peace Prize in 2019 is presenting today to the Greek Prime Minister, the Nobel laureate Wides Bouchamaoui. The Tunisian Nobel Peace Prize winner for 2015, SYRIZA's MEP and the rector of FON University, Nano Ruzin, are in Athens and have a meeting with Alexis Tsipras, in order to advance this initiative, underlining how the implementation of the Prespes Agreement opens up a new page of peaceful coexistence and co-development in the Balkans./IBNA