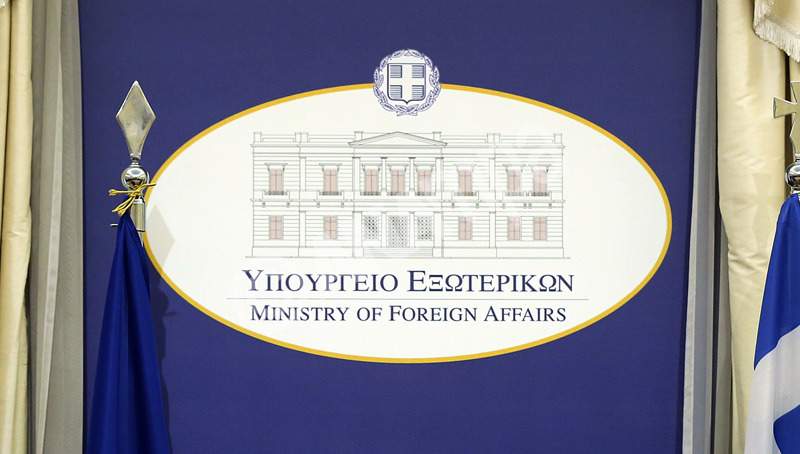 The Greek Government and the Greek Ministry of Foreign Affairs are watching the crisis that has erupted between some countries in the Arab World and Qatar with interest.
Although Greece has traditionally friendly relations with all the parties involved, it is not  involved in the intra-Arab conflict and considers it necessary to strive for conciliation in order to de-escalate the crisis.
The Hellenic Ministry of Foreign Affairs and the Greek Foreign Minister Nikos Kotzias personally, are in constant contact with all sides and are willing to contribute in any way for the sake of stability in the region and the conciliation between the parties involved.
In this context, the Greek Foreign Minister Nikos Kotzias responded positively to the request of his Egyptian counterpart, Sameh Shoukry, to take on the diplomatic representation of the Arab Republic of Egypt in Qatar from the Greek Embassy in Doha.
For this reason, as well as for the better monitoring of the situation in Qatar, the Ministry of Foreign Affairs has undertaken the strengthening of the diplomatic and administrative staff of the Greek Embassy in Doha, and is in close contact with the Qatar authorities.
The role of the local coordinator due to the lack of an embassy of Malta in the EU and an EU Delegation in Doha has been undertaken by the Greek Embassy to co-ordinate with other European embassies.
Greece's self-evident interest both in the situation of Greek nationals in Qatar and in the protection of Greek entrepreneurial interests, the diplomatic authorities of Greece are alert and are in constant contact with Greek nationals in order to protect them and The preservation of the Greek presence in the Arab country.
The current crisis has demonstrated how important and timely the implementation of the Second Rhodes Conference on Security and Stability in the Eastern Mediterranean (22-23 May 2017) was, in which, in response to an invitation by the Greek Foreign Minister, all countries involved in the crisis (Qatar, Saudi Arabia, Egypt, the United Arab Emirates, the Gulf Cooperation Council and the Arab League),participated. This highlighted the constructive role that can be played by Greece in promoting stability in the region./IBNA