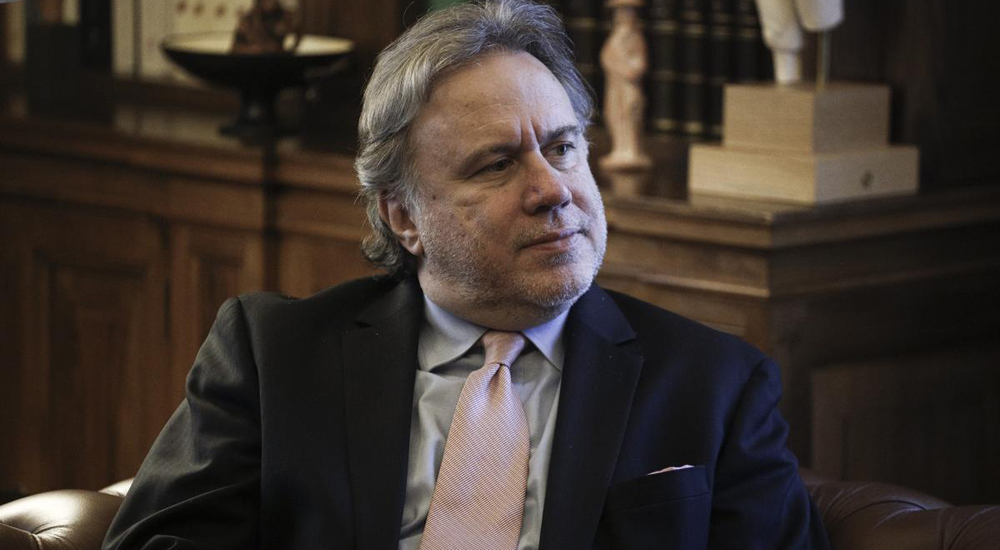 The Greek economy is growing "despite the austerity programmes and not because of them," Alternate Foreign Minister Giorgos Katrougalos said at a 'Solidarity With Greece Against Austerity' event organised by the European Left (GUE). Speaking in Berlin on Sunday, he noted that the government's priority was a fairer distribution of the burdens on the citizens.
Referring to privatisations, he clarified that the Greek government has won the battle for water and for energy.
"A prerequisite for Greece's successful return to growth is an essential change to European economic governance," stated Katrougalos.
Greece was not the only case but just "the worst case" in the implementation of the austerity policies, "from which we are all suffering, particularly the working classes," he added, noting that "we can't change Greece if we don't change Europe."
Referring to privatisations, Katrougalos claimed that some parties had pushed "to privatise everything" but the government had fought strong battles and in some cases had won, as for water and energy. "We are not talking about a full privatisation since both water companies, in Athens and Thessaloniki, will remain state property," he said, noting that the state will also retain control of their management and set prices, while attracting money from the private sector./IBNA
Source: AMNA