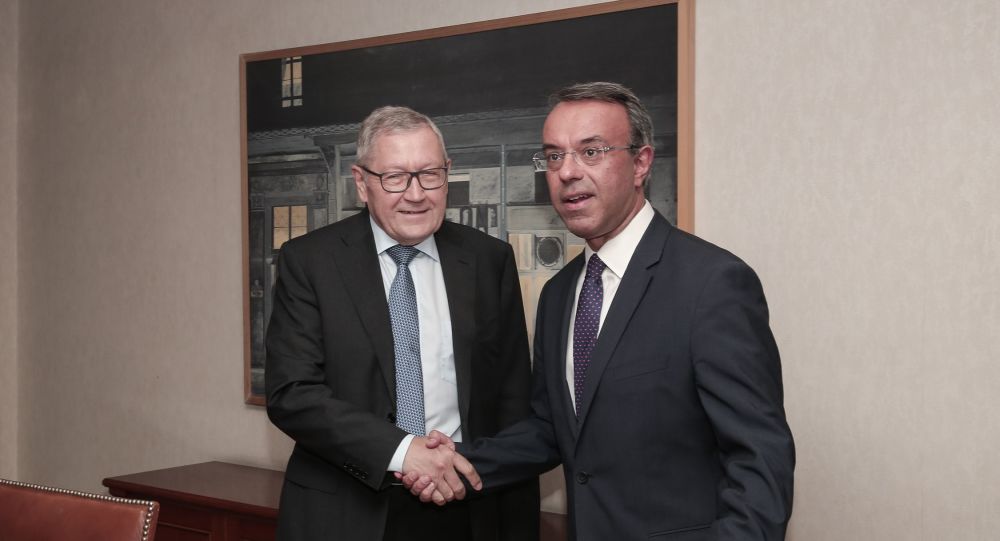 Autumn is expected thorny for the government, as it will have to present the tax bill and thoroughly explain how it will find the money it needs.
A major issue in the post-memorandum evaluation will be whether a "black hole" or a fiscal gap for 2020 exists, as it is then the government's tax breaks are expected to be implemented. In its spring report, the Commission set the specific gap at around 2.5 billion euros, and all that remains now is to find out what its new evaluation will be in September.
Indeed, in the last update of the Greek debt viability analysis, last June the Commission underlined the possibility of Greece losing its primary surplus targets, in order to highlight the impact on the debt's sustainability. It then estimated that the loss of the primary surplus target by one unit, against a commitment for 3.5% of the GDP from 2019 to 2022, could lead -without taking into account changes in other assumptions- to an explosive augmentation in government debt by 25 units regarding the GDP in 2060. Therefore, it will be clear in the near future whether the reasons were really political or rather economic…
Compromise
The Greek side aspires to achieve a mutually acceptable compromise on a large amount of tax reductions, while, although it denies it, the issue of reduction in the tax rate is still on the lenders' table. Reportedly, one of the scenarios the government would consider would be the one of linking the tax-free threshold to a much larger amount of electronic receipts, that is, receipts from electronic transactions.
Another scenario the government is considering, should it face a problem with finding fiscal space, is to exploit the ANFA's and the SMP's. These comprise European bank profits from Greek bonds, the repayment of which has started, and are given to Greece in the form of tranches, under the debt agreement made in the summer of 2018. Overall, this amount reaches 1.2 billion euros per year and could – according to the government – be used to create leniency. Of course, such an idea does not seem to find the Europeans in agreement.
October
The heads of institutions are expected to stay in Athens for about a week and will leave after gathering all the necessary details which will be discussed at the Euroworking Group on 26 September; in view of the 9 October Eurogroup, indeed, and the preparation for the European Commission's latest report on the post-memorandum supervision, expected at the end of October. /ibna