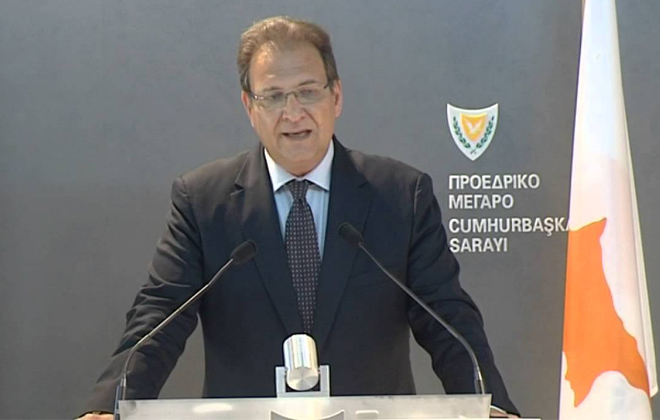 In his statements to the journalists today, at the Presidential Palace, Deputy Government Spokesman, Victor Papadopoulos, regarding the 3rd International Funds Summit in Limassol, welcomed the fact that Cyprus is hosting the third International Investment Fund Conference yesterday and today. "Cyprus is becoming an internationally attractive destination for these funds. These are the investments we want to come to the place, the investments we want to facilitate to come to the coutry to further support growth and create even more jobs", he said.
To this end, the Minister of Finance yesterday stressed that the Government is doing everything possible to create both the institutional framework and the business convenience that these investment funds should have in order to invest in the country.
"That is how Cyprus is changing. Change is not a leap in the gap, it is based on today's progress that will be tomorrow's growth", Papadopoulos said.
The minister also welcomed the fact that, in this context, both in facilitating foreign investment and in the further development of the economy, Cyprus is trying to get in the map with the e-government countries.
"Already, there is a bill in April before the House of Representatives, and we call on the House to examine it as soon as possible because eGovernment will give even more prospects to our country and consolidate development more", Papadopoulos pointed out/.IBNA