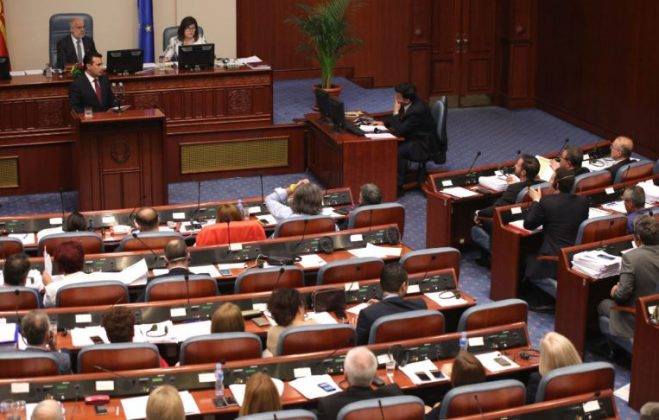 Nina Angelovska is the new finance minister, while Hysen Xhemaili is elected minister without portfolio. Deputy Ministers were also appointed after a two-day debate in the Assembly, which included discussions on the economy, foreign investment, the rule of law and early elections.
Prime Minister Zoran Zaev said the current government would extend its mandate by the end, and that no early elections were needed. According to him, with the date gained for the start of EU talks, with NATO membership and good economic parameters, the opposition's chances of winning the election will be eliminated.
"I think the people will hold this power for longer. According to my estimations, you from VMRO-DPMNE will be able to nominate ministers and deputy ministers after 9 years, "Zaev said during the debate in Parliament.
VMRO-DPMNE leader Hristijan Mickoski said Zaev must not run in the election because he will lose power.
"Let's form a technical government go to the elections, then the one who loses will wish the opponent victory. But the reality is VMRO-DPMNE will achieve a convincing victory with 100 thousand votes difference, "Mickoski said, seeking again early parliamentary elections.
The debate on the snap elections, power and opposition, comes a month before a new summit of European leaders in October, when it is expected to see whether or not North Macedonia will get a date for the start of accession talks./ibna