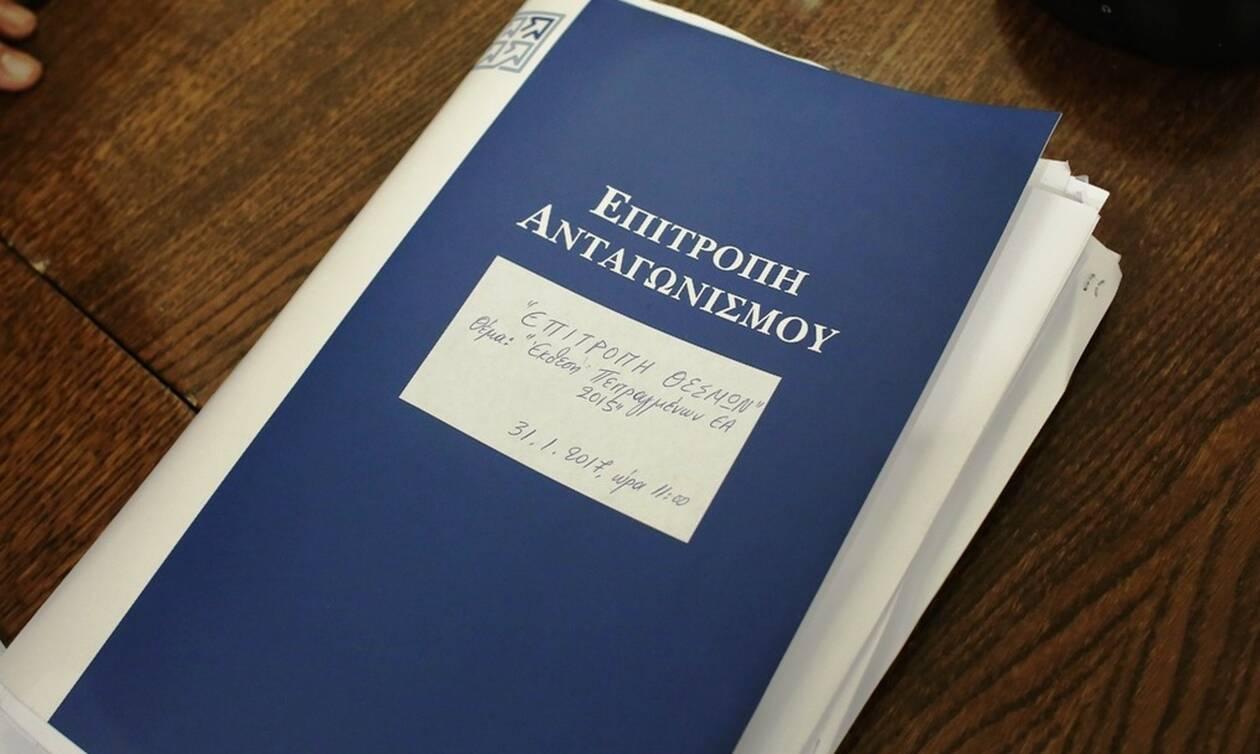 SYRIZA speaks of institutional abuse
The Greek Government announced the members that constitute the new Greek Competition Commission administration. In particular, as announced by the Prime Minister's press office, the government is proposing Professor of Competition Law and Public Policy at the University of London, Ioannis Lianos, to become head of the Commission.
SYRIZA, who considers this development a "new institutional attack", calls on New Democracy not to make that choice, but to rather enter into the debate initiated by the main opposition in parliament, and "to actually prove that it believes in the independence of the authorities". According to the opposition, European and national case law requires for the term of office of the members of the Independent Authorities to be completed.
Government: No sacrificing of meritocracy and impartiality
New Democracy accuses the previous government of trying to manipulate the Competition Commission, stressing that "we will not jeopardize the principles of meritocracy and impartiality in view of the independence of the Competition Commission, for the benefit of consumers and the national economy".
It is recalled that the administration of the Competition Commission was terminated by a government decision in early August through a retrospective impediment to appointment. The main problem that sparked a heated political controversy since last December was that the head of the Authority, Vassiliki Thanou, had served as head of the prime minister's law office.
The rejection from the Council of State
Shortly after the announcement of the new administration of the Authority, the Council of State announced that it had rejected the application for interim measures lodged by the former Chairman and the Vice-President of the Competition Commission, who were seeking to freeze their findings of revocation of the posts they held. The application for suspension will be heard on August 30.
What the Commission states
Both the members of the previous administration as well as SYRIZA's MEPs have spoken about the violation of Community law, with D. Papadimoulis asking questions to the commission. Commissioner Verstagger emphasized that the European Commission is in constant contact with the Greek Government on this issue. "Prime Minister Mitsotakis briefly briefed me on the situation last Friday, and my services are in contact with the parties involved to ascertain the facts", she said in her reply letter.
The SYRIZA proposal
SYRIZA stresses that a proposal to amend the House Rules of Procedure will be immediately tabled, in order to enhance transparency in the selection of members of the Competition Committee. The goal, they point out, is to harmonize Parliament's Rules of Procedure with Law 3959/2011 on the Protection of Free Competition, so that the legislator's will can be fulfilled, the members of that independent Authority being elected by a majority of 4/5 of members of the Conference of Presidents of the House, as is the case for the constitutionally regulated authorities. /ibna