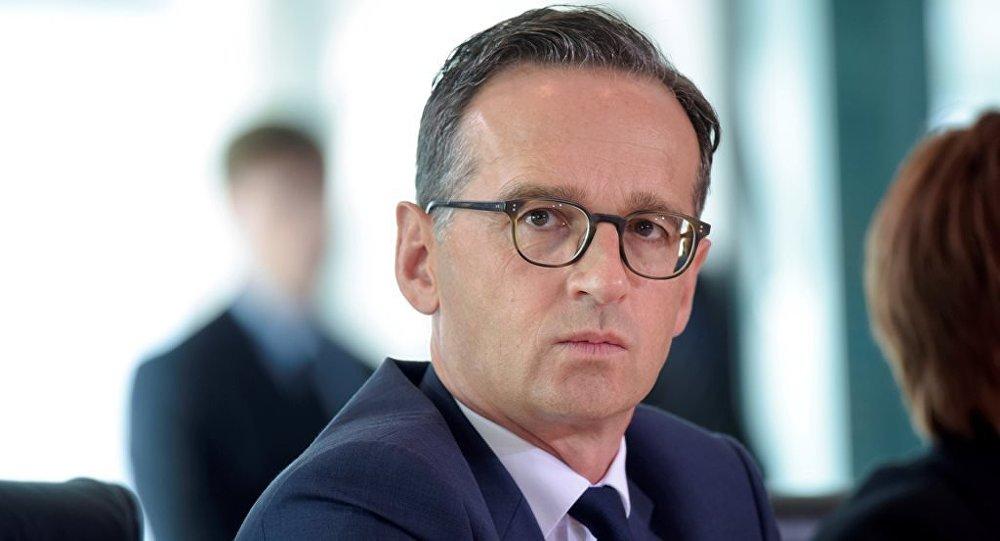 In an effort to restore ties between Ankara and Berlin, the German Foreign Minister Heiko Maas arrived in Turkey on Wednesday, his first such visit to the country ever since he became Germany's minister of Foreign Affairs.
Maas held meetings with his counterpart of Turkey, Mevlut Cavusoglu, Parliament head Binali Yildirim, and with the President, Recep Tayyip Erdogan.
His two-day visit is the prelude to Erdogan's visit to Germany, scheduled for September 28-29. Within this framework, Ankara has begun its own effort to return close to the EU while securing Berlin's support.
The deterioration of Turkish-U.S. relations due to pastor Brunson's detention in Turkey, one of the many differences between the two sides, has triggered a monetary and economic crisis.
The Turkish lira has lost 42% of its value against the U.S. dollar since January 2018.
The previous week, Germany's Foreign Minister had said that ties with Turkey would only get back to normal if all German citizens who remain imprisoned in Turkey (since the 2016 failed coup) were released. 
"Turkey is more than a neighbour, it is also an important partner. It is no secret that some developments in Turkey, notably the issue of human rights, are of concern to us. We will talk about that too", Maas has said.
Germany is one of Turkey's main trading partners, but also the country that sends more tourists to Turkey. Ankara, however, aims to attract new German investments to cover current account deficits and not to have to resort to the IMF as some economic analysts expect.
According to JPMorgan, $ 179 billion of debt will be maturing up to July 2019. Of it, $ 146 billion correspond to debts to the private sector, especially to Turkish banks that have borrowed fromabroad, but most their profits are in liras, and they are burdened with an unbearable debt due to the collapse of the Turkish currency.
"I do not need the IMF", Turkish Finance Minister Berat Albayrak told Reuters last Sunday.
Erdogan, on his return trip from Kyrgyzstan said that "inflation will fall back to single digits. We will overcome the problems. See what's happening in tourism, we're going to break a record of arrivals with 40 million visitors."
Two days ago it was announced that inflation had reached 17.9%, a 15-year record number, and economists predict that by October it may exceed 20%…. / IBNA