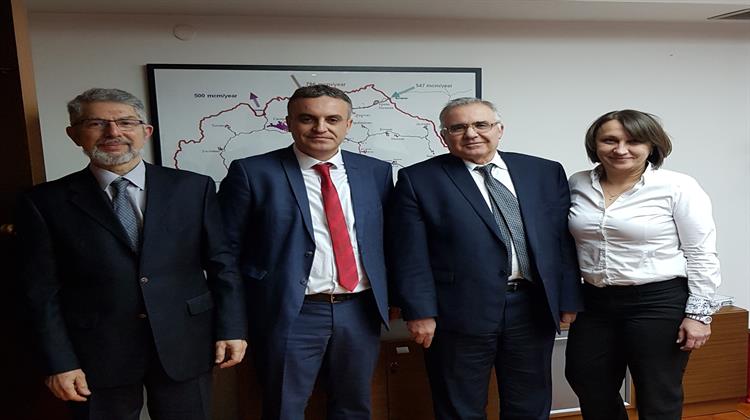 A series of meetings in North Macedonia with the aim of further promoting the joint implementation of the project "Nea Mesimvria – Skopje pipeline" were held by senior officials from DESFA (Hellenic Gas Transmision Sytem Operator) and the State Energy Utilization Company MER JSC Skopje.
As stated in a relevant DESFA statement, representatives of MER JSC Skopje assured DESFA representatives that no other such project has been licensed in the territory of North Macedonia.
At the same time, they stressed that the project is the first priority for their country, as it will provide an alternative source of gas supply for the diversification of energy sources and energy security.
In addition, they referred to another dimension of the project, which is related to the supply of other Balkan countries.
In particular, MER JSC Skopje informed DESFA that a Memorandum of Understanding (MoU) has already been signed with the competent authorities of Kosovo on the interconnection of the two countries' systems.
For their part, the representatives of DESFA noted that the project for the interconnection has the full support of the new shareholders of the company.
It is noted that the new pipeline is planned to be open to third-party access, meaning that each future user will be able to book capacity and transport gas to North Macedonia in the first phase and then possibly to other countries.
The project, which is supported by the relevant European Union bodies, has a remarkable interest in its funding.
Finally, the two sides have stood in the fact that the Energy Regulatory Authority of Greece has made a prerequisite for the realisation of the project the implementation of a Market Test by DESFA, in order to prove that there is sufficient interest from users./ibna