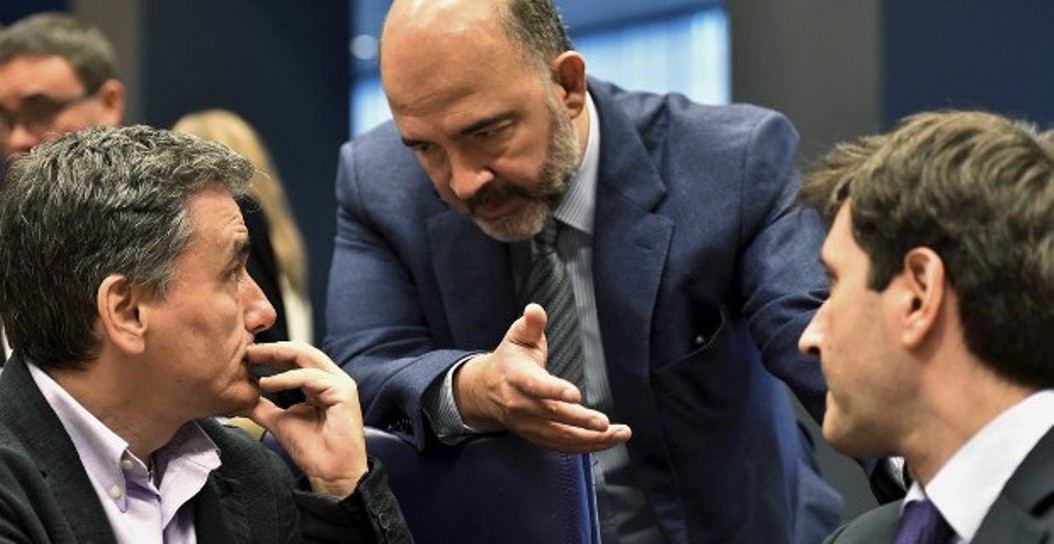 The end of the Eurogroup meeting opens the way to the following day; this is reflected in the Compliance Report presented today by the Commissioner for Financial & Monetary Affairs, Pierre Moscovici, at the ministerial meeting as well as the SMoU and the TMU attached to it.
These texts describe the "building" of the next (fourth) review, consisting of 88 prior actions, with the next bailout loan installment amounting to EUR 11.7 billion. From then on, there is a detailed list of the outstanding issues that need to be closed to make available the € 6.7 billion package approved today for disbursement.
The texts also outline the conditions under which the IMF's assessment will come about in spring. Among other things, this will determine if these conditions are to be implemented as of 2019. At the same time, there are the pending prior actions of the third review, including electronic auctions. The aim is to make the platform fully operational in order for auctions to be carried out regularly throughout Greece. Three interventions in the public sector regarding mobility, staffing of the civil service and benefits are also pending.
In the privatizations front, besides Helleniko, there are also pending interventions in the Egnatia Highway, DESFA, EYDAP and a series of actions to be carried out in the energy sector. Also, the pending prior actions of the third review include the recalculation of pensions, a rationalization of health expenditure and clawback interventions, alignment with commitments on teachers' working time, legislation on the licensing of businesses in specific sectors, and the clearance of arrears of public sector debt to the Public Power Corp (DEI).
56 billion euros from a total of 86 billion euros will be required
The European Commission's Compliance Report refers to the progress of the third review and contains a new debt sustainability report which entails four scenarios. Financing needs are also recorded. Besides the 6.7 billion euro tranche, it is stated that an 11.7 billion euro package will be disbursed in July, with which a 10.2 billion euro "cushion" of reserves will be created at the end of the program.
The European Commission admits in its report that only 58.6 billion euros out of a total of 86 billion euros of the loan agreed in 2015 with the ESM will ultimately be made available. It estimates that by the end of the program the government will clear overdue State debts to individuals worth 3.5 billion euros, of which only 1.5 billion euros will be financed by the program and the rest will have to be covered by national resources.
"Tiered" …cushions for the following day
Regarding the 10.2 billion euro reserves, it is mentioned that the amount covers Greece's needs for the ten months following the expiry of the program in August 2018. The Commission estimates that the "cushion" can be raised via market financing, better management of State reserves, additional revenues from privatizations and income from the profits on ANFA – SMP bonds. The European Commission notes that a "cushion" worth 17 billion euros will suffice to cover Greece's needs for 12 months, while 20.3 billion will take the country to the end of 2019 and 30 billion euros will see it through to 2020./IBNA