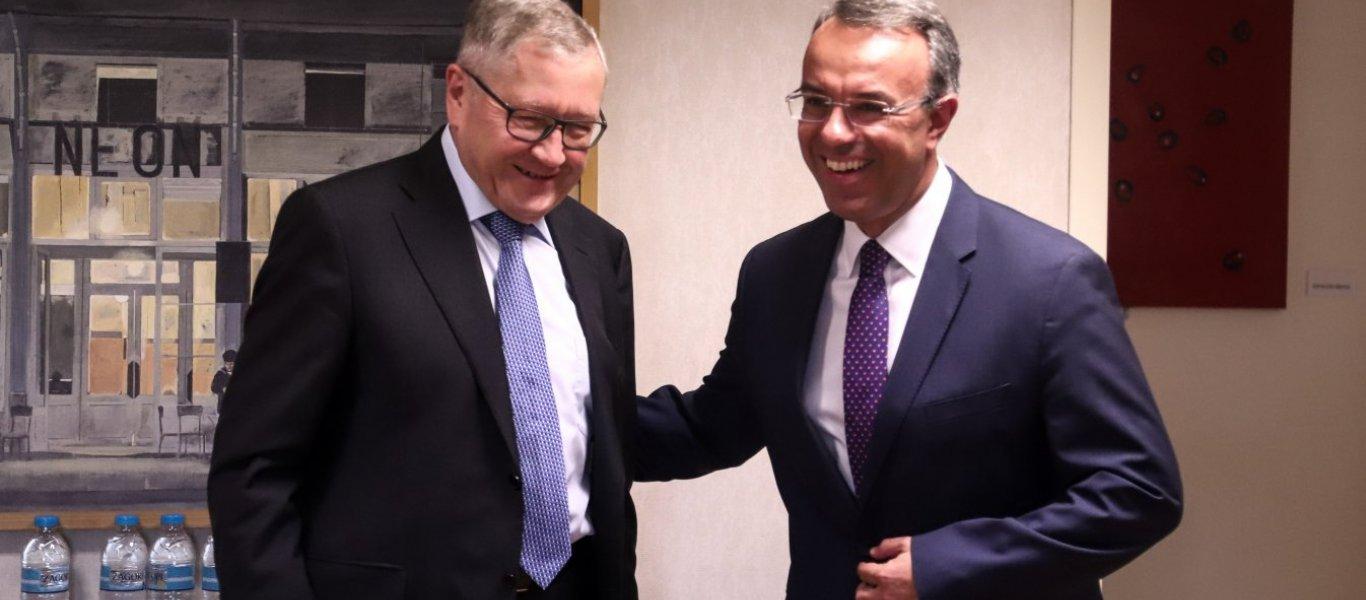 Basically, there were two topics of Greek interest that were discussed during the EuroWorking Group meeting held yesterday.
The first was the early repayment of expensive IMF loans, a matter for which Europeans are positive, with the issue being put forward by the previous government. Of course, the final decision will be taken by the European Stability Mechanism (ESM) within the next period.
However, the second issue is at least a matter of concern for Europeans and is non other than the state budget for the 2020.
European officials doubt that the Greek government will be able to achieve a primary surplus of 3.5% of GDP next year and has therefore sought – and is expecting – from Athens for further clarification.
It is worth noting that the negotiations of the institutions (European Commission, ECB, European Stability Mechanism and IMF under Article IV) with the Greek side, in the context of the post-monetary supervision, were concluded last Wednesday in Athens, with the fiscal gap remaining the biggest "thorn" of the 4th evaluation.
Priorities
However, in their statement, the institutions do not make a reference to the budget gap, but to "productive discussions on the situation, the progress made and the main challenges the Greek economy is still faced with, as well as priority policies of the new administration, such the next steps in implementing Greece's commitment to pursue and complete the key reforms initiated in the stability support program".
Of course, it is stated that "the discussions included both the budgetary situation and prospects, and will help to prepare the draft Greek financial plan for 2020, which is to be submitted to the Commission by 15 October, together with those of all the other State members".
Landmark December 4th
The institutions recall that the fourth enhanced supervision report will be issued in the autumn and that "on the basis of the completion of the agreed commitments, the Eurogroup will be able to rely on this report to decide on SMP's-ANFA's transfer of equivalent income and the abolition of interest on some loans from the European Financial Stability Fund".
Therefore, the Greek government will have to close any pending issue with the institutions by 4 December, when the Eurogroup meeting will be held, in order to help facilitate the decision to disburse the profits from the Greek bonds (ANFA's, SMP's)./ibna