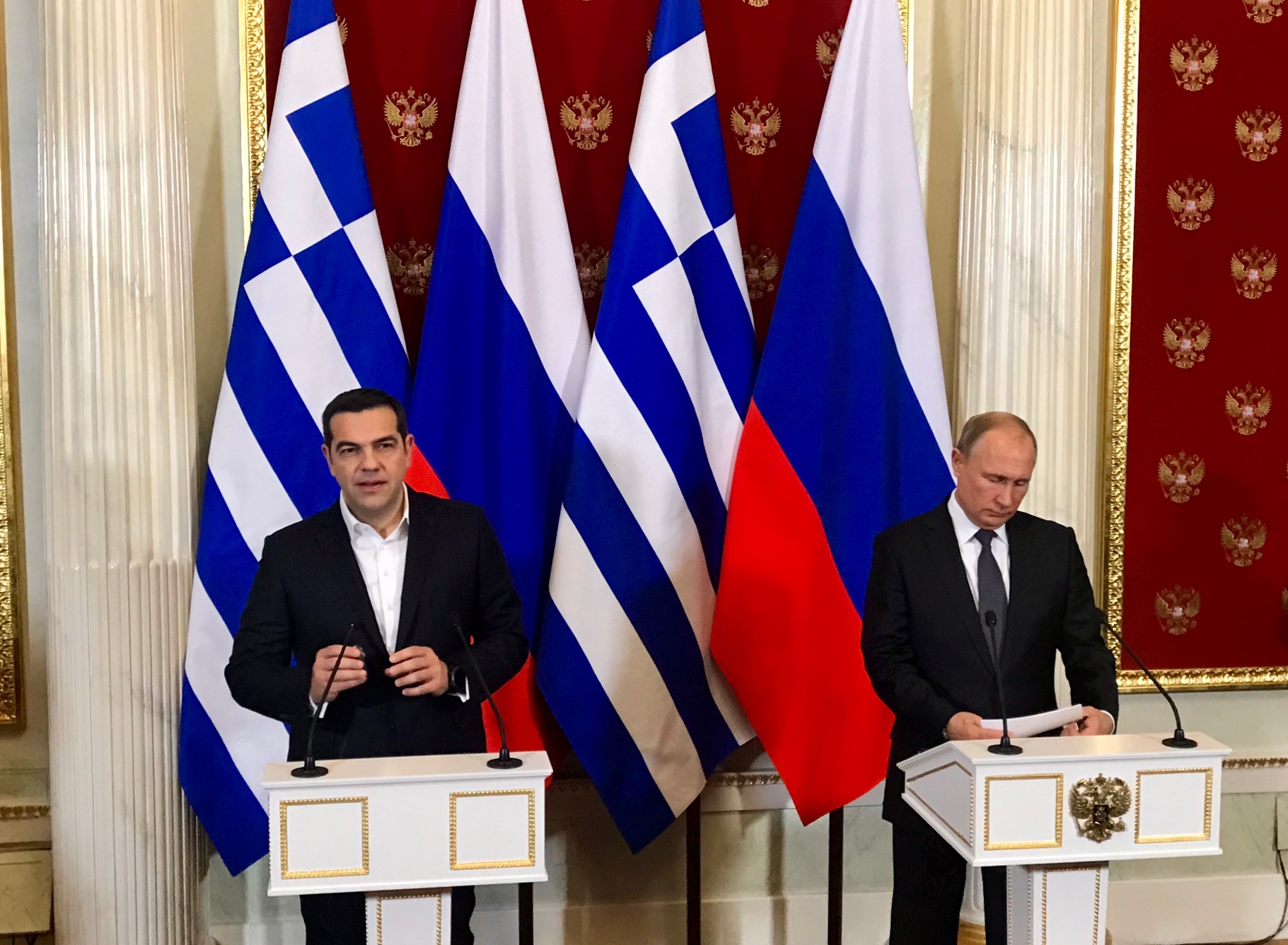 While the ice might not have melted in the relations between Greece and Russia in the frozen Moscow during the visit of the Greek Prime Minister, it was a first step in the right direction, as pointed out by Greek sources at the end of the official program of Alexis Tsipras in the Russian capital.
The Russian side is maintaining a waiting stance with regard to the revival of the two countries' relations, as the crisis that broke out in the summer with the deportations of well-known diplomats have not yet been overcome, as was evident by the Russian President's statements.
The positive of the meetings in Moscow, however, can be focused on the fact that the actual visit took place, despite the fact there were second thoughts from the Russian side.
It takes time to re-instate relations and verbal intentions to do so are not sufficient. Russian diplomats stressed to the IBNA that "we have a lot to do and Greece has to prove the sincerity of its intentions. We are open to cooperation, as long as they see us as strategic partners".
Those knowledgeable of the semantics of these meeting, commented on the IBNA that the timing of the meeting suggests that there was a good ground for discussion and we are counting on the positive aspects of the visit.
As Greek officials pointed out, the agenda for the first time was far greater than the previous times Alexis Tsipras and Vladimir Putin had met. Bilateral and regional issues, as well as Russia's energy planning, were discussed, in addition to whether Greece could be involved in this planning through the Turkish Stream.
The road to "regularity" is long, but the first step was on solid ground, pacing the way that could lead to further cooperation, for the benefit of both countries.
Russia needs a friendly voice within the EU and NATO, and Greece needs Russia's positive contribution to an unstable environment in the wider Balkan region and Southeastern Mediterranean./IBNA