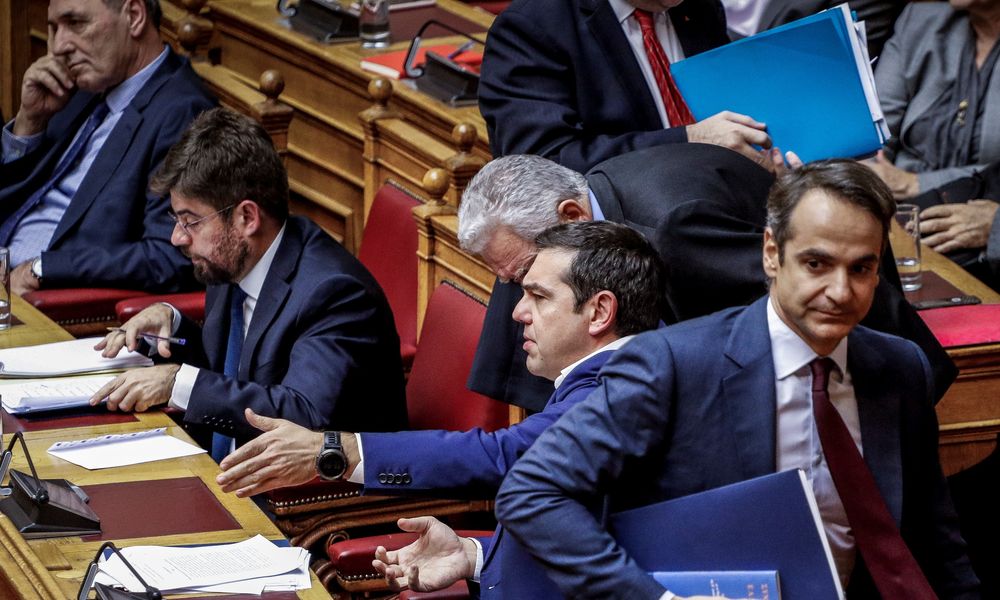 Tensions are high during the second day of the debate on the first phase of the constitutional review in the Greek Parliament. The culmination of the controversy between government and opposition has been whether the present House can bind the next one to the content of the articles to be revised.
It is noted that according to the constitutional order in Greece, the propositional house votes the articles to be revised in the next parliamentary term, by the so called revisory house. Yesterday, with the votes of the governmental majority, it was agreed to be binding on content as well.
However, the Speaker of the House spoke of "relative binding", underlining that the next house has the final say. Moreover, constitutionalists have expressed different views on this issue.
Tsipras – Mitsotakis clash on the issue of the President of the Republic
The reason for the Tsipra-Mitsotakis dispute is the proposal to disconnect the election of the President of the Republic from the dissolution of the House.
ND has stated that it will vote on the proposal to revise the article but with a content it will appoint as a government in the next parliament.
Of "games" and "political feasibility" in order for the current President not to be re-elected, spoke the Greek Prime Minister, impeaching Mr Mitsotakis of having agreed with Fr. Gennimata for a President, coming from KINAL.
Tsipras called for Mitsotakis to state his commitment to support the current president, Prokopis Pavlopoulos.
For his part, the ND leader proposed to the Prime Minister of Greece to agree to the change of Article 16 for private universities and Article 24 on the environment, in order for him to support two proposals of the cabinet that he disagrees with.
The debate will end with a vote tonight and will resume a month from now./ΙΒΝΑ