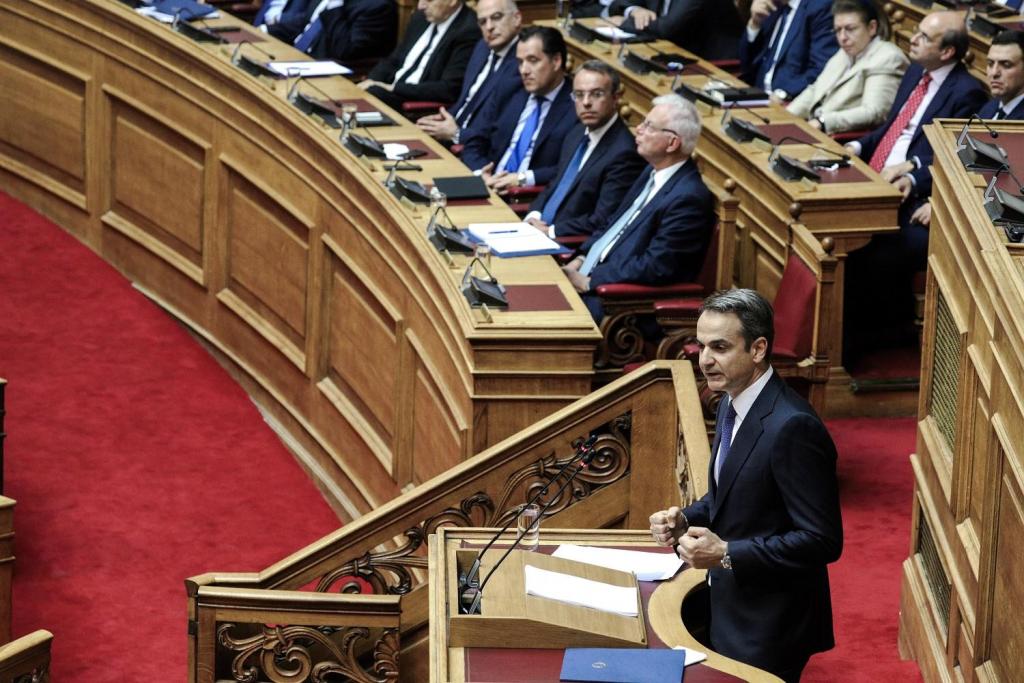 The debate on the new government's programmatic statements in the Greek Parliament will be concluded this evening, with a vote of confidence from the parliamentary majority. The "battle" will culminate with the replies of Kyriakos Mitsotakis and Alexis Tsipras.
The debate that preceded on Saturday and Sunday, especially the speeches of the Prime Minister and the political leaders, gave a good indication of the parliamentary atmosphere in the new political situation in Greece, after the clear electoral victory of New Democracy, but also the strong result of SYRIZA.
At the same time, it is the first parliament since 2010 that will operate without the suffocating framework of the memorandums and with the economy having positive prospects and not in a state of emergency. It is also worth noting that for the first time since 2012, the members of the neo-Nazi party Golden Dawn are not in Parliament.
The first effortless conclusion is that the extreme polarized and toxic atmosphere of the ND- SYRIZA confrontation of the previous period has receded, giving its place to significantly milder tones. This, of course, cannot be taken for granted that it will be maintained, as it will depend directly on the actions of the new government.
Mitsotakis and most of his ministers and MPs chose to use as a prefix the government's planning, the announcement of the first measures and the programme, against the criticism and the attack of SYRIZA. The prime minister chose to highlight the issues regarding the economy, and especially the tax reliefs for citizens and businesses that will apply from 2019, as long the budgetary targets are not jeopardized. A strong weapon of the new government is the reduction of ENFIA from August, on average by 22.5%, 30% for low-value properties and 10% for the higher ones.
The main opposition of SYRIZA
For his part, Alexis Tsipras, from the benches of the main opposition, appeared consensual to the positive measures, as well as to the renegotiation of the surplus targets: "We will support every serious effort to reduce the surpluses," he stressed, pointing out however that the prime minister had already thrown in the "white towel" without negotiating. It is noted that the reduction of the target for a 3.5% primary surplus was a key pre-election commitment of ND.
It has been made clear, however, that SYRIZA will exercise tough criticism towards negative actions. A typical example is its warning towards the government not to sell the Public Power Corporation (PPC). The criticism of members of the main opposition but also of Al. Tsipras for all the points the Prime Minister failed to mention was also harsh. What will happen with the handouts, the 13th pension, the insurance and the privatization of the ancillary social security funds, while the ministers who serve, according to SYRIZA, only business interests, also come under fire. Of course, the focus of their criticism is the shift of New Democracy's stance with regard to the Prespa Agreement.
The defence of the previous government's work over the past four years, programmatic opposition and support for positive initiatives, as well as a militant confrontation, is the three-fold of SYRIZA's opposition strategy, as it emerged during the first parliamentary battle of the new period./ibna