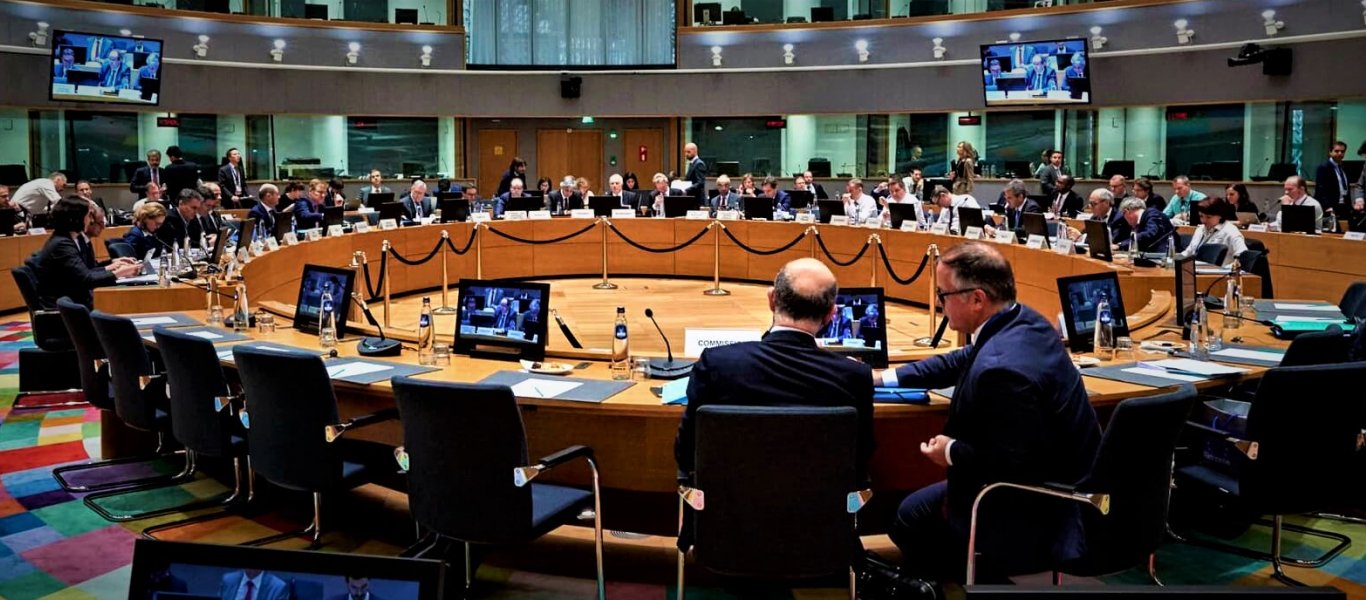 At first glance the Greek government appears quite content with the Eurogroup decision, awaiting for the new joint recovery fund in the midterm. The fund will be ready in six months and is seen as a "counterweight" to Berlin's refusal to issue Eurobonds.
There is no question of returning to credit lines and memoranda based on the basic scenario for the progression of the health crisis, said yesterday Finance Minister Christos Staikouras. Referring to the decisions of the Eurogroup, he spoke of a positive decision which, however, should be the starting point for even more ambitious initiatives in the future, basically pointing to the new fund expected to be financed with an additional 500 billion euros. He said the Eurobond proposal did not go through as it was too difficult to move forward when a large group of states opposed it. He emphasized the need to focus on innovative financing, expected be tabled for approval at a Summit.
It is worth noting that Mr. Staikouras stressed that the leaders of the Member States would be called upon to clarify the terms of the ESM loan with the special terms of the health crisis. Whether the reference to health care costs is related to the health system, but also what is included in terms of indirect costs. However, the decision states that the ESM loan is provided to support domestic financing of direct and indirect healthcare, treatment and prevention costs resulting from the health crisis.
Memorandum?
Another key issue is whether this funding – 2% for each eurozone country – will be accompanied by terms, that is, a memorandum. The use of this 2% (for Greece this translates to the use of 4 billion euros) will not be accompanied by terms, at least not strong ones. However, the key question remains what will happen in the event that a country needs more than 2% until the new fund is set up. Well-informed sources note that in such a case, the credit line and all that it entails will be activated by imposing memorandum terms in eurozone member states.
This is one of the main points of criticism against the decisions, along with refusal for debt poolling for eurozone countries. /ibna