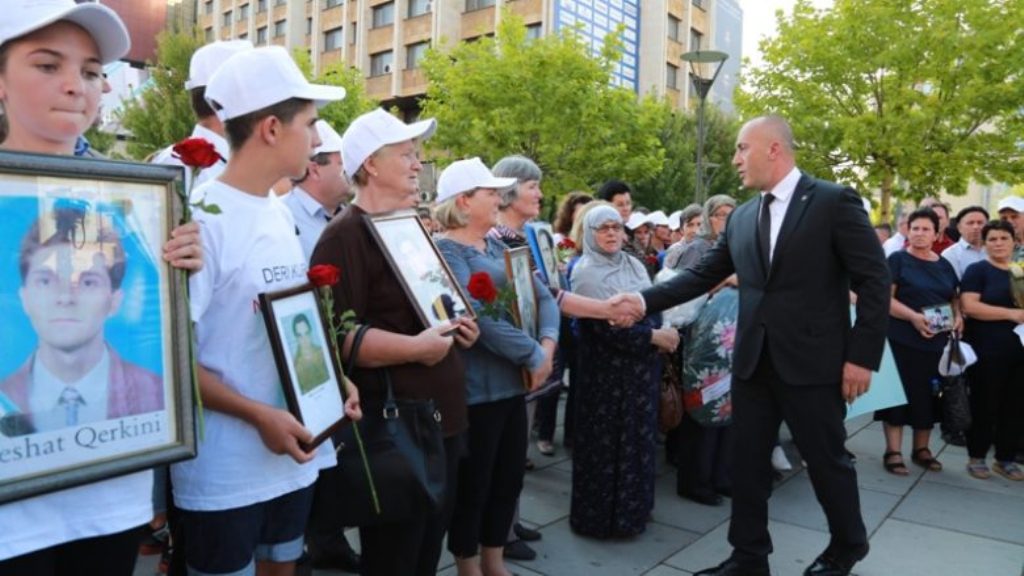 In Kosovo, families of people who have gone missing during the last war have requested for this issue to be included in the talks being held in Brussels. This request was addressed during a debate held in Pristina regarding the way this issue should be tackled.
Jahja Lluka, advisor to Prime Minister Haradinaj, said that the government's priority is to shed light upon the fate of these people who have disappeared regardless their nationality or religion.
But, the head of the Association of Missing People, Bajram Cerkini says that authorities and the international community are not fully engaged in addressing this issue. Cerkini also said that this topic should be included in the talks being held in Brussels, because if this issue is not addressed, there can never be reconciliation between Albanians and Serbs.
The head of the Association of Missing Serbs, Milorad Trifunovic said that these families will do everything in order to find these people, regardless of their ethnicity.
MP Saranda Bogujevci said that she was unhappy with the efforts being made to find these missing people, while demanding authorities to address this highly sensitive issue for Kosovo's society.
Since the end of the war in Kosovo, the issue of more than 1600 thousand missing people is yet to be addressed and this is one of the biggest challenges for the country's institutions. /ibna/