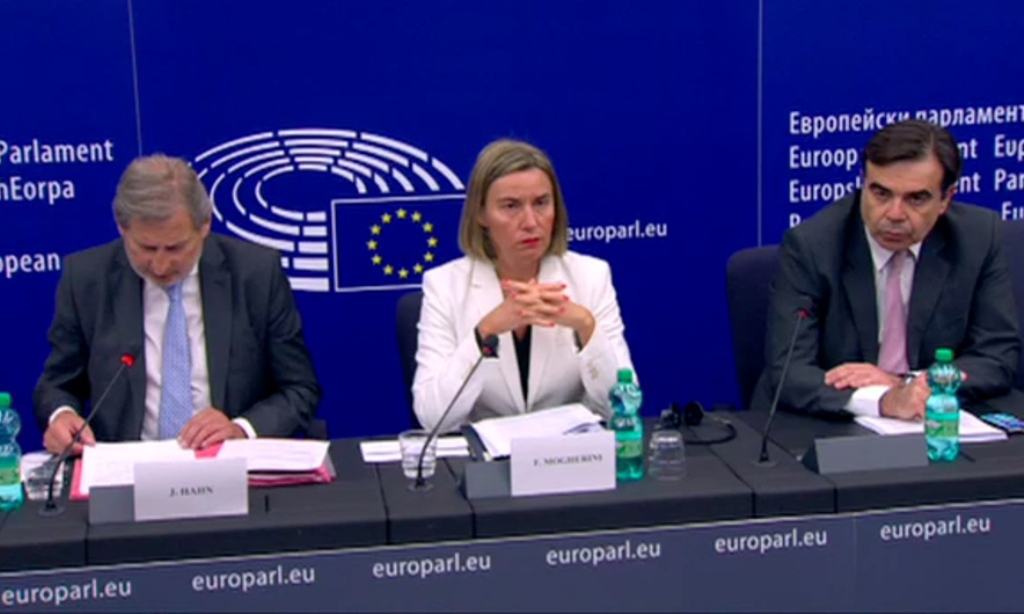 The European Commission has recommended the opening of negotiations for FYROM's accession in the European Union. This was announced today in Brussels by the EU Enlargement Commissioner, Johannes Hahn, during the presentation of the progress report for the countries of Western Balkans.
The presentation of the report was also followed from the EU's headquarters in Skopje in the presence of the EU ambassador, Samuel Zbogar.
"A lot has been done and this needs to be commended. The EU needs to respond adequately to these efforts", said the EU commissioner.
Mr. Hahn said that reforms should continue in areas such as administration, fight against crime and corruption and the judicial system.
EU ambassador Zbogar reiterated the results achieved in the domain of reforms and encouraged the country to continue with them.
Meanwhile, the head of the EU diplomacy, Federica Mogherini and EU Enlargement Commissioner, Johannes Hahn will arrive for a visit to Skopje tomorrow. /ibna/