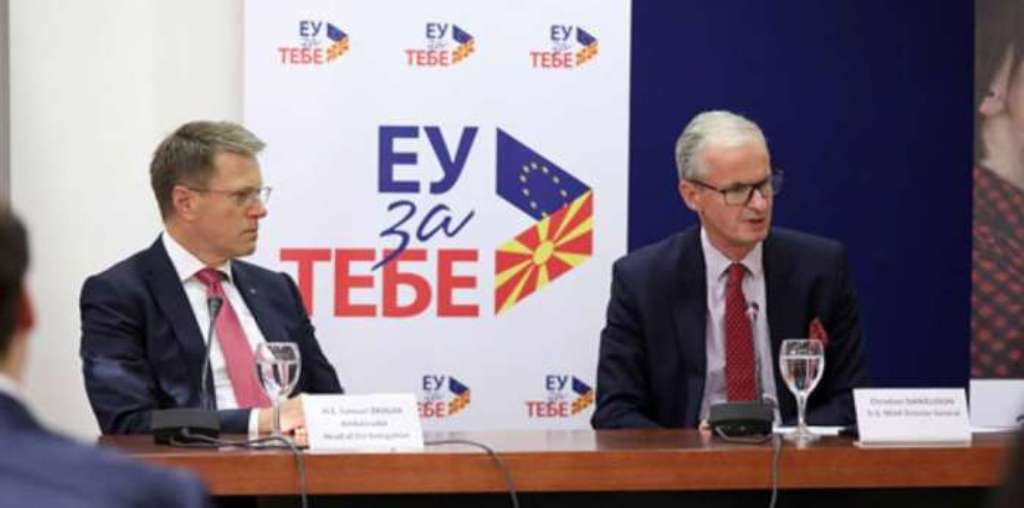 The EU office in Skopje has started a campaign today to promote the positive side of accession in the European Union. Under the motto "Let us imagine a future together", EU representatives will meet with people in every municipality of the country to inform them on European values and convince each of them to contribute for a better life in society.
General Director for Enlargement of the European Commission, Christian Danielson said that the future depends on the result of the September 30th referendum.
"Our appeal for everyone is to exert their democratic right of voting", Danielson stressed.
The EU ambassador Samuel Zbogar said that by becoming an EU member, the country will preserve its identity.
"We would like to share with you the positive sides of being an EU member and being an equal member of a larger family", Zbogar said.
According to him, in the past 20 years, the EU has been engaged in the progress of the country by investing over 1 billion euros in different fields. /ibna/