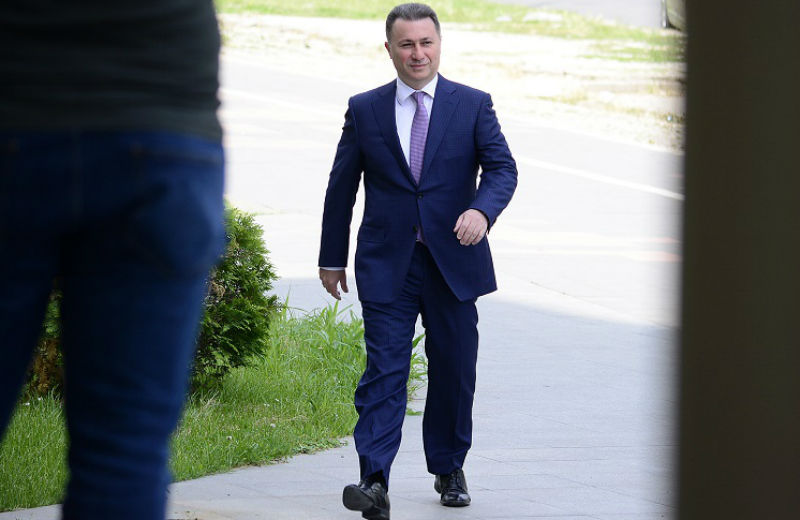 The pieces of the puzzle of how wanted former Prime Minister of fYROMacedonia, Nikola Gruevski, fled to Hungary are slowly coming together. There are so far two confirmed information.
The Albanian police announced that Gruevski entered the country, from FYROMacedonia, on Sunday, November 11, in the car of the Hungarian embassy in Tirana, accompanied by two diplomats from Hungary. On the same day he left the country from the border crossing Hani i Hotit-Murićan and entered Montenegro. The Montenegrin police confirmed that Gruevski entered the country at 19:20 on Sunday night, without indicating where he was heading.
From this point on the puzzle is filled with information from the press. Valid Pogorica newspaper Vijesti reveals that wanted Gruevski changed car and passengers in Montenegro. He entered a vehicle of the Hungarian embassy in Podgorica with numberplate 55A 05, accompanied by Embassy's First Secretary, Casar Jozef Zoltan and Consul General Feledzazi Shaba. With this car he left Montenegro at 22:16 on Sunday from the Dobrakovo border crossing and entered Serbia.
From this point there is no official information because the Serbian authorities remain curiously silent. The Serbian press, which deals extensively with the issue, however, mentions that Gruevski crossed Serbia with the diplomatic vehicle and crossed to Hungary from the Horgosh border crossing at 05:00 on the morning of November 12″./IBNA