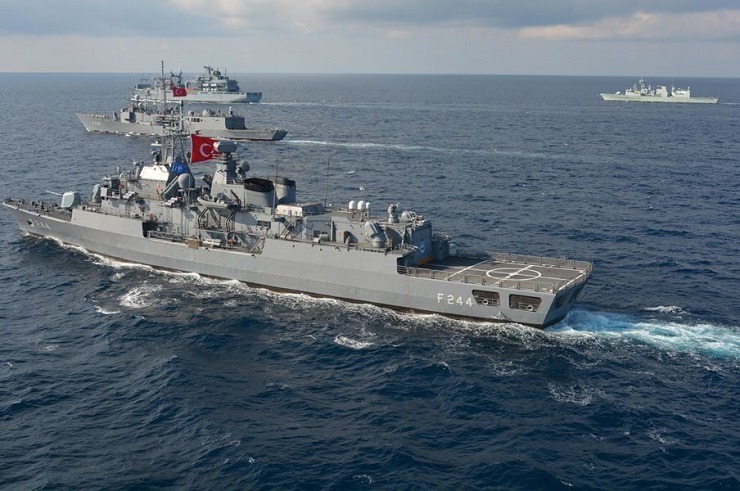 The exercise "Blue Country" is starting in 48 hours with 102 ships. The "Blue Country" naval exercise having 120 ships will take place in the Aegean Sea, at the region of Cyprus and the Black Sea, as planned by Turkey.
According to the Turkish Μedia, in the exercise to be held from 27 February to 8 March, all Turkish Navy ships will depart from their bases in Golcuk (Marmara Sea) and Aksaz, opposite Rhodes. Frigates, corvettes and landing ships will be included in the exercise scenarios. At the same time, helicopters, surveillance aircraft, unmanned aircrafts, and attack helicopters will perform missions during the exercise "Blue Country".
The CNNTurk television network refers to a "naval exercise-war scenario" and stresses that elite forces of the navy and marines will make landing with a scenario to capture enemies.
The "Blue Country" exercise will be watched by the Defense Minister Hulusi Akar through a Turkish frigate./IBNA