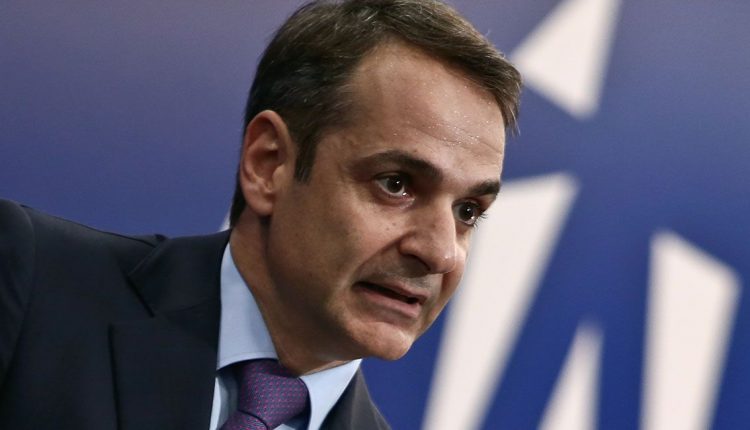 It is obvious that the prime minister does not like foreign policy; he prefers the economy and neoliberal conception of economic diplomacy, even with regard to national issues.
Indicatively, both during the reading of his programmatic statements and during his presence at the TIF, he avoided talking about national issues, Greek-Turkish relations, Cyprus issue, Macedonian issue. Of course, no matter how hard he tries to avoid national issues, they are in front of him. Today, Nicos Anastasiades is in Athens, while he will meet with Tayyip Erdogan in New York at the end of September. As for the Macedonian issue, he said that he would "strictly implement the national harmful Prespa Agreement" and at some point, as he said, he would meet Zoran Zaev – and it is interesting to see how he will refer to him.
In the Cyprus issue he will hide behind Nicos Anastasiades and the position: Cyprus decides and Greece supports. Of course, if things move towards the direction of a repetition of the negotiations in the direction of an Anan plan – with or without Turkish troops on the island – he will find himself against the position of his party, as this has been formulated by Kostas Karamanlis in 2004 and has since been adopted by Antonis Samaras.
The most difficult issue where the embarrassment of the new government appears is the Greek-Turkish relations. Responding to a question at the TIF on the matter, Mitsotakis explaining why he would see Tayyip Erdogan in New York: "Despite the tension, it is always my intention to talk. Because only when you talk can you relieve the tension and eventually find solutions that are mutually acceptable … When I refer to good neighborly relations I also refer to Greece's neighborliness with Turkey, but also Europe's neighborliness with Turkey. Consequently, it will be a first meeting … Now if Mr Erdogan is really willing to make a meaningful re-launch in Greek-Turkish relations this is something that he must now prove in practice".
Mr Mitsotakis is trying to portray both Turkey's behavior in the Cyprus EEZ and the migrant problem as Euro-Turkish problems. It's just that when it comes to Turkey's behavior in Cyprus, Europeans are unwilling to take financial measures against Turkey – despite his economic diplomacy – while a military intervention is out of the question.
With regard to migration, countries such as the Netherlands visited by Mitsotakis on the one hand acknowledge Turkey's contribution to the migration – Mark Rutte said it clearly – and on the other, if Turkey reopens the migration flows even the Netherlands will close its borders.
In the end, Turkey has many more weapons to pursue economic diplomacy against Greece and to support the geopolitical positions it promotes in terms of a traditional diplomatic and military power.
But beyond that, Mitsotakis should make clear what he considers problems "in finding mutually acceptable solutions with Turkey". Is it, for example, the partition of the Aegean Sea that Turkey demands? Is it the co-exploitation? Is it the EEZ delimitation or just the continental shelf? But on its part, Turkey, which is pursuing a policy of great or at least regional power, having open fronts even with Russia and the US, and does not hesitate to threaten the EU with migration, why would it want "to restart Greek-Turkish relations, and what's more show it in practice"? And if Erdogan has no intention of restarting, but wants to continue the foreign policy that the Turkish establishment has been building for decades, how will Mitsotakis respond?
The only field offered for economic relations and diplomacy is Northern Macedonia, but the opportunity is being lost there, since for Mitsotakis to shake off his nationalistic position he will have to make a grand U-turn./ibna