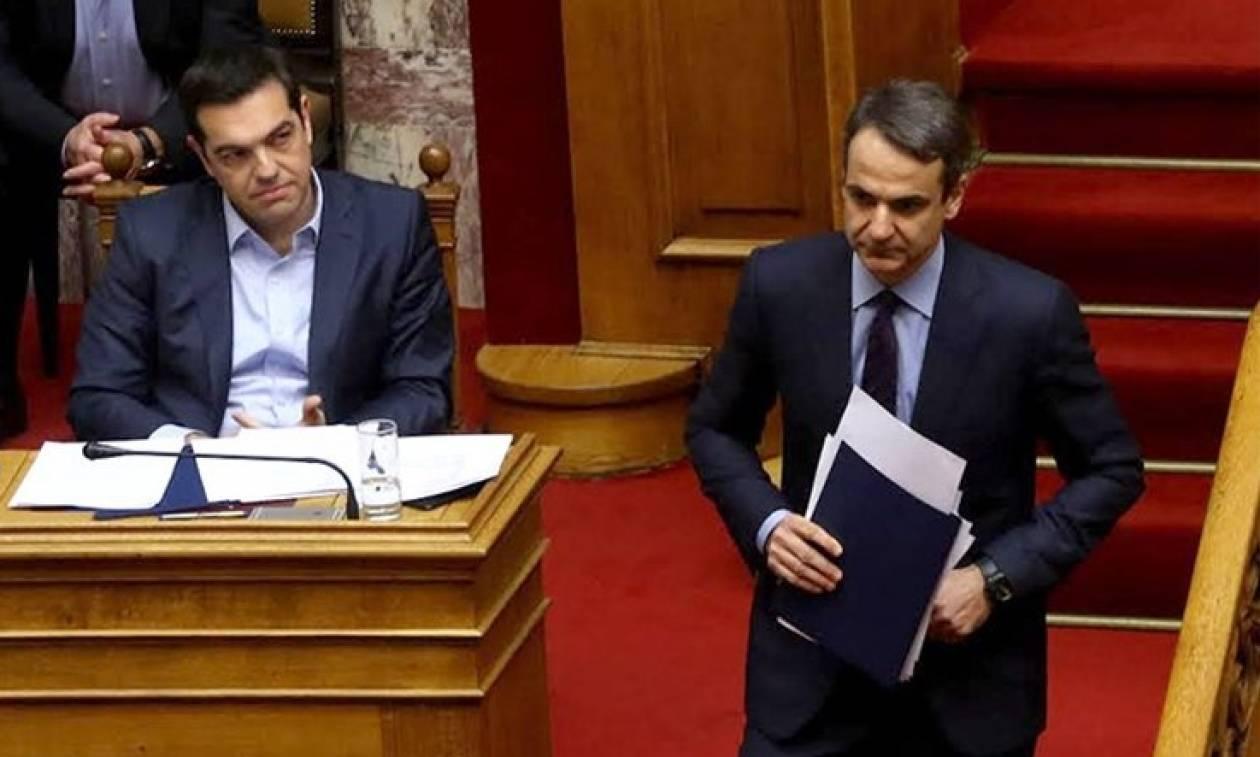 The answer to whether the national elections in Greece will be held in the autumn or whether Alexis Tsipras will opt for an early recourse to the polls will be decided in the immediate future.
The first scenario is to set up the general election polls on 26 May, along with the European elections and the local elections, which seems unlikely. Besides, the government is waiting for the hidden polls, with the government's staff estimating that the results of the opinion polls that show ND having a comfortable lead do not correspond to reality.
"We have learned to lose in opinion polls but to win in the polls", Alexis Tsipras says in his speeches, recalling that opinion polls failed to predict the result of the latest election as well as the referendum of 2015. In this context, the government and SYRIZA have made the strategic choice to proceed with open meetings throughout Greece.
So far, in the three political events of SYRIZA in Athens, Kalamata and Patra, the party executives and the progressive alliance are more than satisfied with the turnout of the people who filled the stadiums. What's more, at a time when party gatherings in Greece are a difficult "bet". "People are getting their courage back and the coiling will be strengthened", a high-ranking party official said.
The second scenario for early national elections is in June, which will be judged largely by the outcome of the European elections and the outcome of the so-called "social policies". Immediately after Orthodox Easter, and depending on the financial space that will have emerged from the latest numbers on the course of the economy, Athens is working on a series of measures to support the middle class, notably the issue of high taxation.
Thoughts also exist on the possibility of giving, on a permanent basis, the 13th pension or 13th salary. In this context, the controversy in the programmatic field becomes more intense, especially following Kyriakos Mitsotakis's statement that "the young Greeks should not wait for the Christmas gift at the end of the year, effectively becoming hostages of a customer system". On the same wavelength was the statement of the chairman of the ND youth and a prospective MEP, Costas Dervou, who described the unemployment benefit as "counterproductive" and disincentive to finding a job.
"The Middle Ages that the ND envisions makes even the IMF look like a playground", government sources comment, with ND speaking of "distortion" and "propaganda".
"People remember, they see and do not want to go back", SYRIZA's secretary, Panos Skourletis, commented in an interview. In the equation enters the issue of the reduction of the tax-free limit from 1/1/2020, with Alexis Tsipras having made clear that there will be no reduction, as was the case with pensions, as long as SYRIZA is government.
With this in mind, the election at the end of the four-year term in September looks like the most likely scenario, but the element of surprise is in the hands of the prime minister alone./ibna