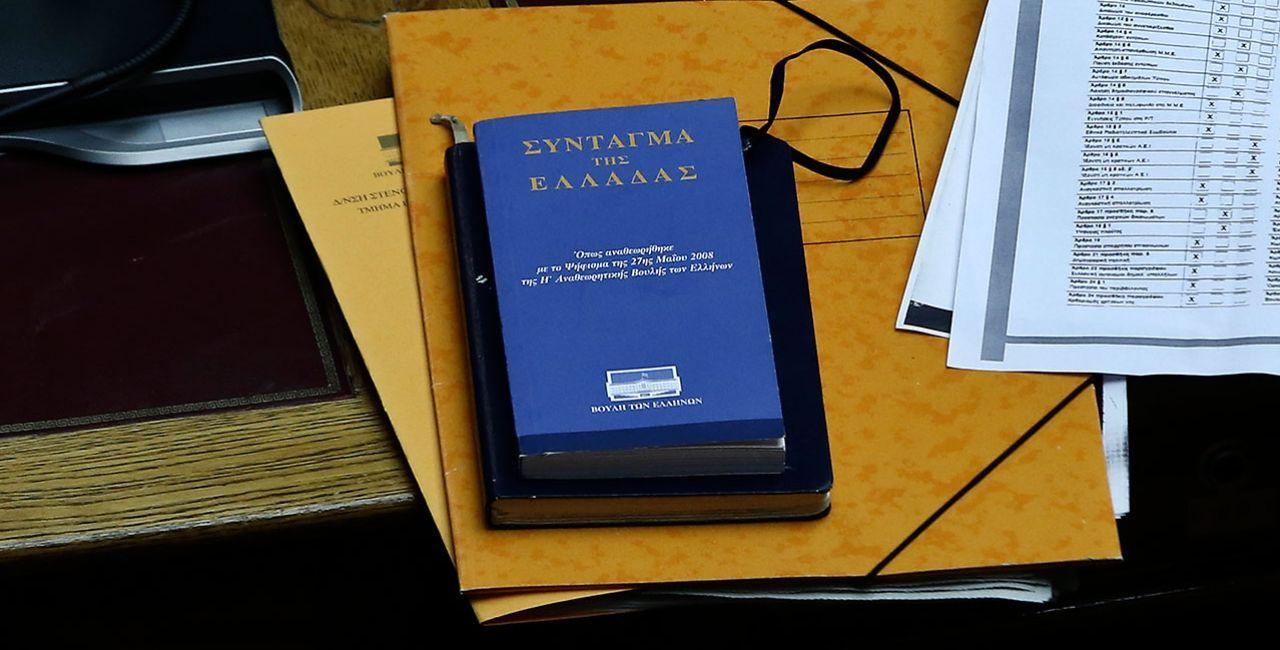 The constitutional review process is nearing completion, with the vote on changes to the constitution articles on Monday, with speeches by political leaders and the prime minister. The election of the President of the Republic and the article on the responsibility of the ministers have sparked a fierce political confrontation between the government and SYRIZA.
In fact, today the opposition has filed an objection of unconstitutionality for the proposal of the majority on the way the President will be elected, which was rejected. The "red cloth" for opposition MPs is the provision of the government's proposal that the top state official be elected even by a relative majority. With less than 151 votes.
"New Democracy's proposal inadmissibly undermines the legitimacy, and thus the institutional role of the President of the Republic", they underline in SYRIZA. As they stress, it is not about the election of a president of a public body, but of the guarantor of the state.
At the same time, opposition lawmakers point to the danger that the President will end up being a party choice and not a result of party consensus, as is the case today.
The common ground is to dissociate the dissolution of the House from the process of electing the President, but SYRIZA recommends to resort to the people to elect a President if political parties in the House fail to reach a consensus. This proposal however, is rejected by the majority of the opposition. SYRIZA's political opponents accuse them of hypocrisy, recalling that in 2014 the main opposition party took advantage of the inability to elect a President to lead the country to elections, which were won by Al. Tsipras.
According to well-informed sources, ND lawmakers have expressed strong concerns about the possibility of electing a President with less than 151 votes. Said ND MPs even appear undecided whether or not they will finally vote in favor of the government's proposal on Monday. There are some who link this proposal to the person who might be nominated.
More and more MPs openly support the candidacy of former Prime Minister Antonis Samaras. But it is doubtful whether the Prime Minister will hear these voices.
SYRIZA also attacks the government for the amendment regarding ministers' criminal accountability. Al. Tsipras had requested in a letter to the chairman of the Constitutional Review Committee to include in the amendments an interpretative statement that crimes such as bribery would be brought directly to justice and not to parliament.
ND rejected the former Prime Minister's proposal, bringing about SYRIZA's ire, who accused the government of trying to cover up the scandals, impunity and burying of cases involving former ministers. "They refuse because they are exposed", Al said. Tsipras in a television interview with OPEN.
Top government-majority executives point out that SYRIZA did not present this proposal to the previous House of Representatives during Tsipras' rule./ibna