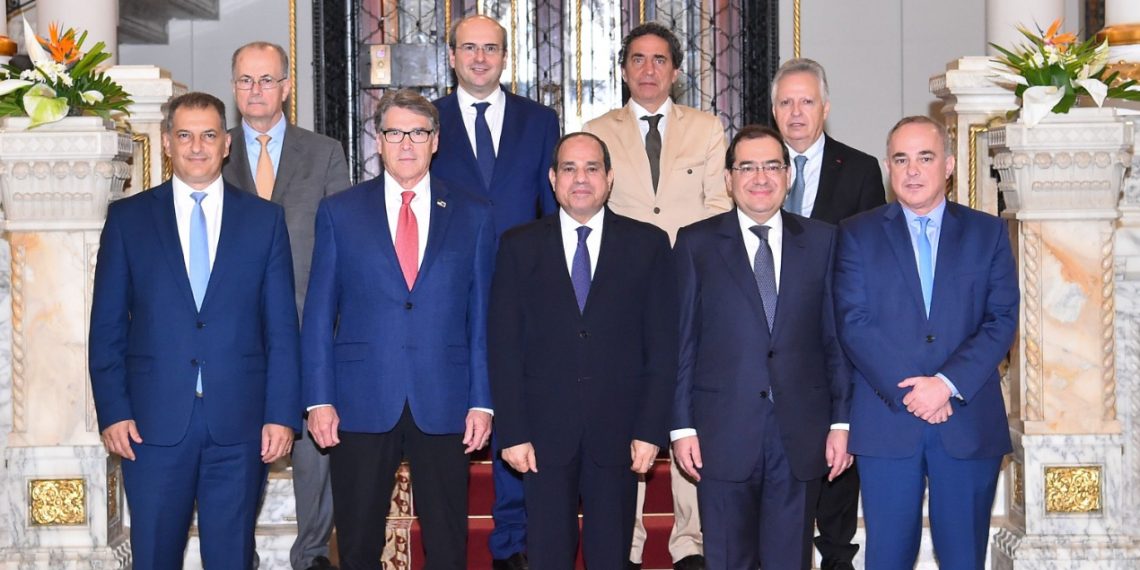 The 2nd Ministerial Meeting of the Eastern Mediterranean Natural Gas Forum, which took place at the Montazah Palace of Alexandria, Egypt, was concluded on July 25, 2019, with the participation of the Energy Ministers of Greece Costis Hatzidakis, Egypt Tarek El Molla, Cyprus Georgios Lakkotrypis, Israel Yuval Steinitz, Italy, Palestine and a representative of the Energy Ministry of Jordan, who are also the founding members of the Forum. The works attended as a specially honored guest US Energy Minister Rick Perry, as well as representatives of the EU, France and the World Bank.
The announcement of the Forum's conclusions, which were written under the supervision of the Minister of Oil and Natural Resources of Egypt, highlights the following:
– It was decided to establish the Eastern Mediterranean Natural Gas Forum in Cairo and set out the rules and procedures governing the functioning of the High Level Working Group, which is responsible for implementing the works of the Forum.
– The parties involved underlined their commitment to upgrading the Forum to an international organization that fully respects the rights of the Member States on their natural resources, in accordance with the provisions of international law. They also agreed to work diligently on the discussion, formulation and final finalization of key concepts, based on the agreed framework.
– In order to enable private sector participation, the ministers of the founding member countries also agreed to set up an Advisory Committee on the Gas Industry and to emphasize the importance of its role in the activities of the Forum.
– Based on the outcome of the first Ministerial Meeting, the ministers of the founding member states stressed their intention to continue to work together to achieve the Forum's goals to promote regional energy cooperation in line with international law, in order to exploit the resources of the region and pave the way for a sustainable regional gas market.
– They discussed ways of cooperating on the gradual development of natural gas infrastructure to accelerate the optimal economic exploitation of available natural gas reserves and the exploitation of existing infrastructures. They also agreed to develop other [infrastructures] to facilitate the exploitation of future gas discoveries, building on the private sector experience in this field.
– They agreed to convene the next Ministerial Meeting in Cairo in the second half of January 2020.
– The ministers and heads of delegations expressed their sincere gratitude to Egypt and President El-Sissi for the warm reception, hospitality and excellent organization of the meeting./ibna