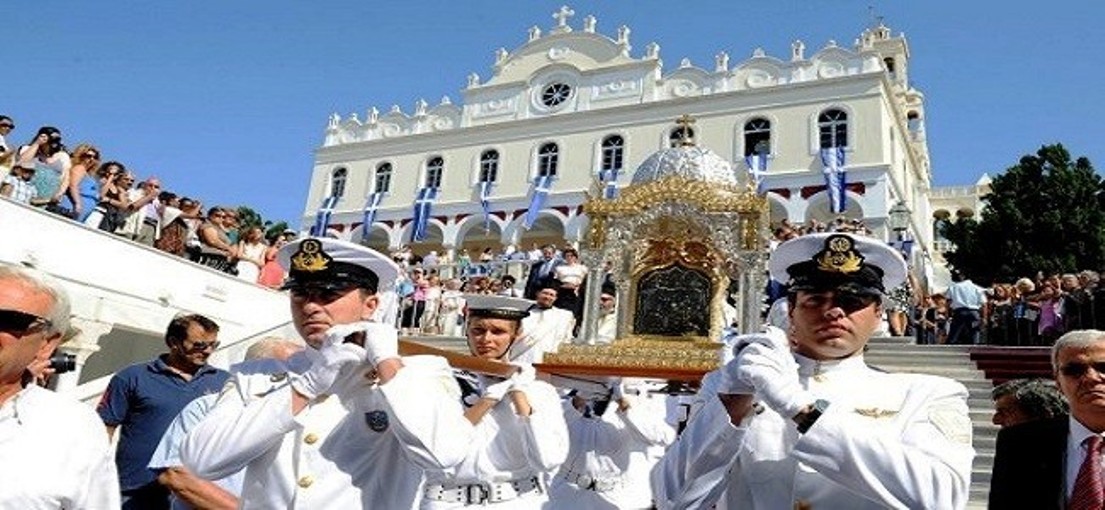 The Dormition of Virgin Mary on August 15, the so-called Easter of summer, is a day-hymn to Virgin Mary, the mother of all Christians.
The greatest pilgrimage is held at the on the island of Tinos, at the major Marian shrine in Greece, the church of Evangelistria.
The complex of church and monastery is built around a miraculous icon which according to tradition was found after the Virgin appeared to the nun Pelagia and revealed to her the place where the icon was buried. The icon is widely believed to be the source of numerous miracles.
The icon was found in the very first days after the creation of the modern Greek State and was declared the patron saint of the Greek nation. The church, built in the Renaissance style, was inaugurated in 1830 and since then it constitutes the major Christian pilgrimage in Greece, equal to what is Lourdes in France or Fatima in Portugal./IBNA