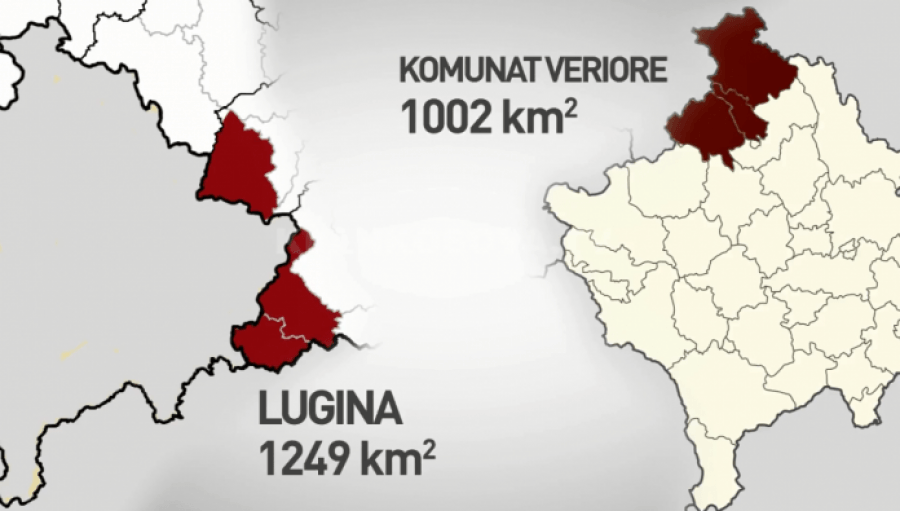 The draft of the final agreement between Kosovo and Serbia has finally been revealed. Based on this agreement, which has been made public in social networks in Kosovo, Mitrovica obtains the status of a Free City, while Trepca mining complex, which is estimated to have around 500 billion euros worth of natural resources, obtains a special status. This company will lead to the creation of a joint American-French-Chinese consortium which will exploit the mine for a period of 99 years. 15% of profits will go to Mitrovica, 35% will go to Serbia and 50% will go to Kosovo's budget.
Presevo commune, which is in the south of Serbia will go entirely to Kosovo. The municipality of Bujanovac receives the status of a special district. According to the draft agreement, this city will have a council of 3 members and an assembly of 30 members. This city's budget will be funded by Serbia, Kosovo and EU. The city also receives the status of a free tax zone.
"JUG" military base in Cepotine becomes a US base, however, it will be mixed. This base will have 1700 soldiers. 50% of them will be Serbian and 50% will be Albanians who will have a civil advisory status. This corridor will be protected by NATO for a period of up to 15 years, while all sides will be able to move freely in it.
75% of the power grid will belong to Kosovo and 25% will belong to Serbia due to interconnection. Energy sector will be administered by the US, Austria and Germany.
Pec Patriarchate and Serb churches in Kosovo will receive an extraterritorial status in Kosovo.
This agreement is expected to be guaranteed by the UN Security Council, EU and NATO. The agreement is expected to be completed by 15 May 2019. The final agreement is expected to be signed from 28 June to 13 July 2019. By October 2019, parliaments of both countries are expected to ratify the agreement and amend their constitutions. The full implementation of this agreement starts on 1 November 2019.
This document has not been commented by authorities in Pristina. The only one who has reacted was leader of Self Determination Party, Albin Kurti. Kurti has attacked president Hashim Thaci and his plan.
"There are plenty of options for Kosovo. The only thing that the president has done is to bargain with Kosovo", Kurti said. /ibna/