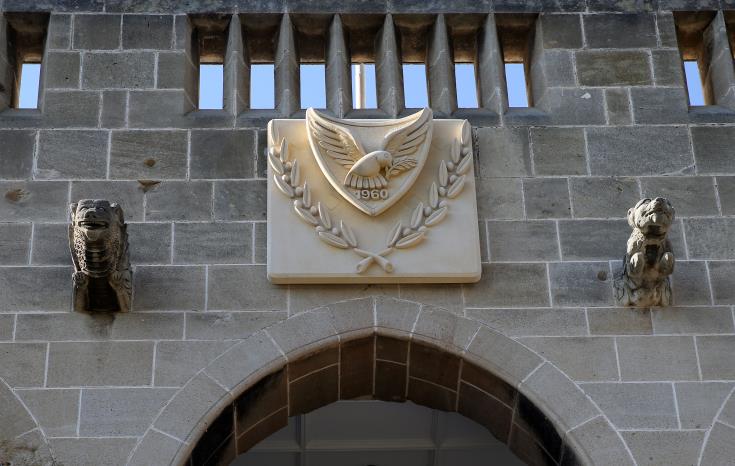 Announcement by the Cyprus Presidency for the 45th Anniversary of the Second Phase of the Turkish Invasion
By Michalis Michael
Following the recent meeting of the President of the Republic with the Turkish Cypriot leader, the Greek Cypriot side is ready and will fully respond to the preparatory process proposed by the UN Secretary-General, while expecting that Turkey will also contribute, by terminating tactics that create tension and destabilize in the region, but also that it will engage in meaningful negotiations, which it has been delaying or even denying for the past two years.
This is stated in a statement by the Office of the State Spokesman, Prodromos Prodromou, which also notes that the aim remains, through meaningful talks "that we hope to start as soon as possible", to reach an honest agreement on the basis of UN resolutions and decisions, as well as of the EU principles and rules.
As stated in the announcement, "forty-five years today, August 14, 1974, and our thinking has always turned to occupied Famagusta, Mesauria, Karpasia and Morphou, but also Kyrenia and all our occupied territories. We continue and insist on peaceful means for resolving the Cyprus problem, through a functioning and sustainable agreement that will make our country truly independent, a modern EU member state where all legal residents will enjoy human rights and fundamental freedoms".
It is added that "45 days ago, began the second phase of the Turkish invasion of Cyprus. In violation of both the agreed truce and any principle of legitimacy, the Turkish troops who had invaded Cyprus at that time, began in August 1974 occupying by force about 36% of the territory of the Republic of Cyprus and expropriating about 70% of the country's productive potential, while forcing one third of the Greek population away from their homes and properties, creating hordes of refuges and sowing fear and misery to the people".
"For 45 years now, especially the city of Famagusta that remains deserted, stands and symbolizes lawlessness and injustice that cannot continue. For 45 years now Turkey has despised and ignored UN resolutions and decisions, both for Famagusta and in relation to the resolution of the Cyprus problem. What's more, this summer finds us with new illegal Turkish invasion in the territorial waters and the Exclusive Economic Zone of the Republic of Cyprus. While at the same time, instead of implementing the relevant decisions of the UN Security Council, the occupation regime threatens Famagusta and the property of its legal residents", the statement goes on.
The statement notes that "we will not be frustrated by the prolonged occupation and efforts by Turkey and the occupation regime to consolidate or even expand occupation and to normalize the usurpation of Greek Cypriot territories, resources and property".
We look forward to the resumption of substantive negotiations, through the procedures recommended by the UN Secretary General./ibna