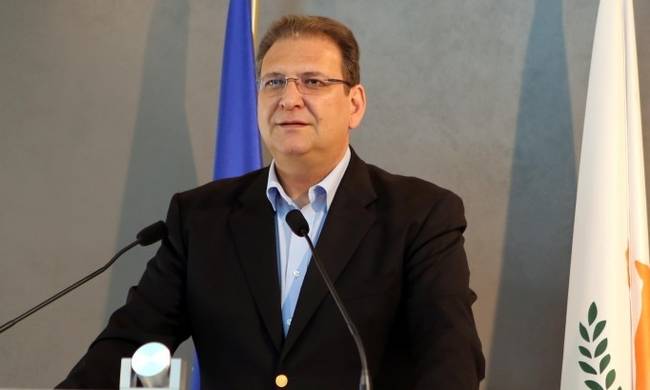 Following Tuesday's Cabinet meeting, Cyprus' deputy government spokesperson, Viktoras Papapdopoulos, spoke to journalists and among other things commented on  the interview of Greek foreign minister Nikos Kotzias at the Greek national television (ERT).
Invited to comment on the interview, in which the Greek FM said that Erdogan has agreed to have exploratory talks between Greece and Turkey on the issues of the international aspect of the Cyprus problem, and asked what exactly is that Erdogan has accepted, on the basis of the briefing of the President Anastasiades by PM Tsipras, he replied: "Look, it is the position of the Republic, I think it was expressed very well also to the UN Secretary General in September at the General Assembly, but the President of the Republic says and proclaims it in every case that it is a fact to reopen the dialogue on the internal aspect of the Cyprus problem and on the international aspect of the Cyprus issue for a new conference on Cyprus, a good preparation should be made by all sides, so that this time it would yield the expected (results), what the Cypriot people want. In this context, we are working with the Greek Government. In this context, we have a full understanding of how this issue should be done. It was one of the issues that preoccupied the meeting of Mr. Erdogan and Mr. Tsipras in Athens. If this is the position of the Turkish side, we will see it immediately after the elections, when everyone will be judged by their actions".
Asked about what Erdogan has accepted, because the first information in relation to what was said in Athens was that the Cyprus problem is probably not in Erdogan's priorities, Papadopoulos replied that "we will see the intentions of everyone when it is time to resume efforts after the presidential elections. I cannot tell you something more than what the President of the Republic has already authorized me to announce in Brussels when he met with Mr Tsipras".
To the question whether the possibility of an illegal drilling in the Cypriot EEZ will have to be dealt with before the Presidential Elections, since now the drilling rig that Turkey has secured is already heading to Cyprus and will be in the area before the end of the year, he replied: "I think that these things, for the energy issues in relation to the threats or in relation to the actions of Turkey, we have so far dealt with calm, sobriety and efficiency and as such we will continue to do".
Asked whether there are concerns about further escalation of the challenges due to the drillings that are heading to plot 6 and, at the same time, of the illegal Turkish Navtex, he replied that "the Cypriot government will exercise its sovereign rights until the last iota and at the same time with the policy that has followed so far, it is effective and we have proven it. That is how we will proceed".
To the question whether this attitude and the Navtex will be denounced, Papadopoulos replied: "Of course, all irregularities and delinquencies will be denounced – they always do. While, on how to deal with the possibility of illegal drilling, the deputy Government Spokesman commented that "when the time comes, you will see if there is such an issue, if something like that happens"./IBNA