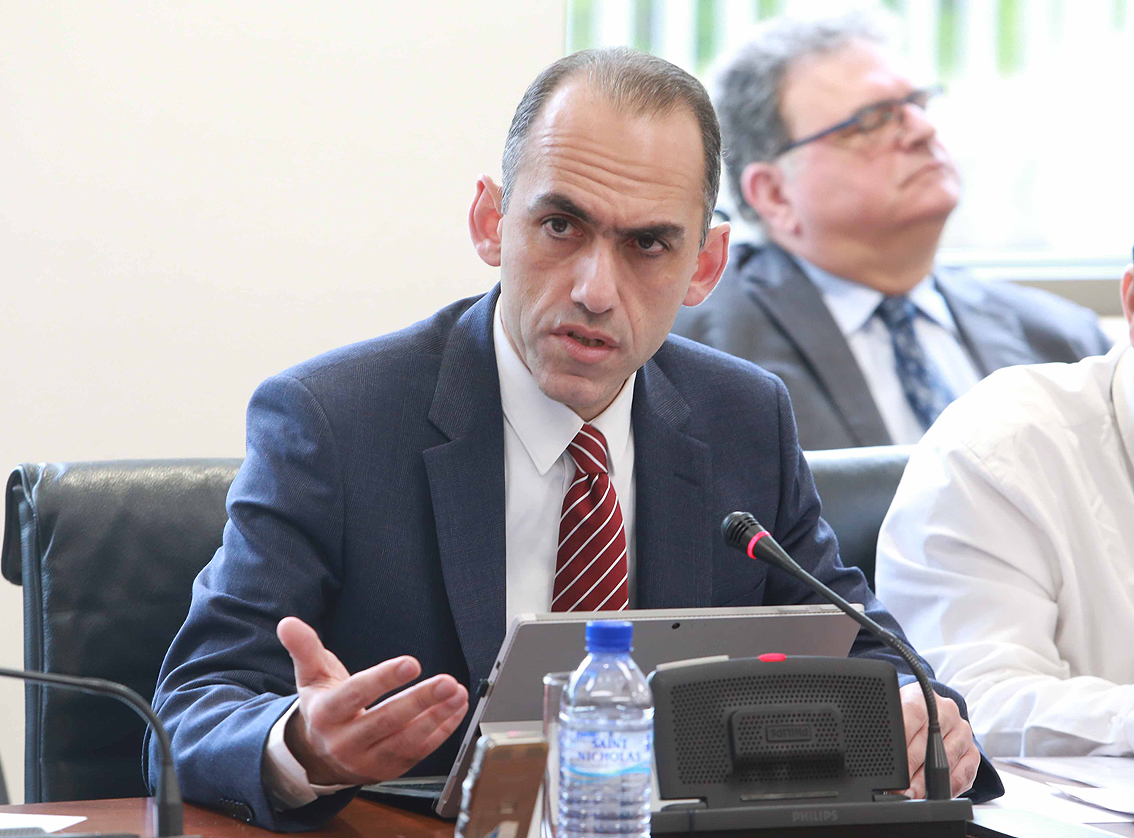 There is a difference in approaching the issue, he said among inter alia in an interview with Euronews
By Michalis Michael
The Cypriot Finance Minister Harris Georgiades defended the moves he made on the Co-op, in an interview he gave to Euronews. There is a difference in approach to the subject, he argued, while stressing he understands the reactions in Cyprus, which in the last few hours, include the fact that AKEL has asked for the issue to be discussed in the House of Representatives plenary and awaits a response. DIKO's executive office will also deal with the issue.
And while it is certain that there will be continuity, despite President Anastasiades voicing his support to the Minister of Finance, the latter did not speak of a negative development but, as he said, a certainly difficult political decision.
"I understand the reactions, there is a convergence with Co-op over time, but it was a difficult but absolutely necessary decision, it has fully shielded our banking system, it has immediately led to upgrades of the Cypriot economy to the investment grade, this decision was welcomed by the European Commission, by the European institutions, so it was a difficult, beneficial and positive decision, and of course we assume responsibility", he said.
On the passports
Another big issue for the Cypriot economy is the issue of passports for those who wish to invest in Cyprus. "I can not agree and can not accept the term" sale of citizenship ". There is the granting of citizenship when there is a significant link with the country through a significant investment with the acquisition of permanent residence, housing in Cyprus and after very strict auditing.
Nor should the scope of this program be overestimated. For example, based on the latest annual data, about 5,000 citizenships per year are given in Cyprus. Those relating to making an investment are one tenth. One-tenth of the Cypriot citizenships is related to investments and the total of Cypriot granting of citizenships is no more than 0.5% of the European citizenships on an annual basis. And those that are attributed to investors are those that go through the most scrutiny. Concerns about security, who for is coming… ", said the minister.
Changes
Recently, the changes that have been made for the issuance of a passport to investors became known. These are related to donation by the investor of 100,000 euros to the Research Promotion Foundation (RPF), and 50,000 euros to the Cyprus Organization for Land Development (KOAG). The Cypriot government hopes to give 500 passports a year, so EUR 50 million will be channeled into research and EUR 25 million euros in the housing actions of the KOAG./ibna