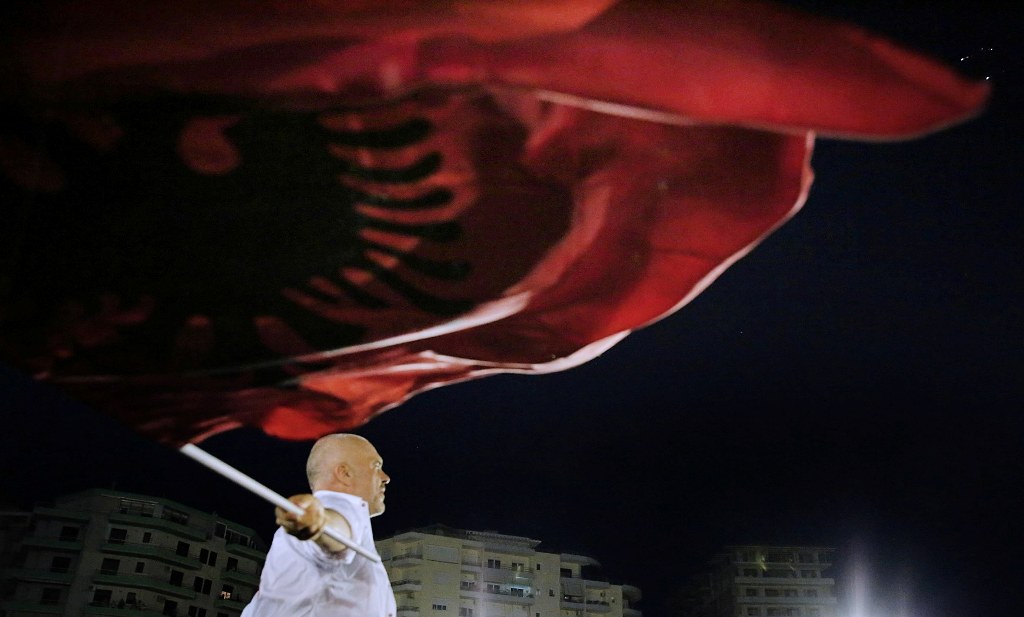 The results from the first ballot boxes that have been counted, clearly indicate a domination of the Socialist Party, but this hasn't prevented the leader of the Democratic Party to speak of a victory.
"Dear chairmen, candidates, counters, commissioners and observers: now starts the decisive process of the ballot counting. All our sources speak of a massive vote of the people in favor of the DP and our victory!" was the message of Lulzim Basha for democrat commissioners, reminding them of "the sacred duty to protect every vote that is counted".
A stance that Basha has even repeated during his media appearances. "The process continues, but according to the reports of the structures of the Democratic Party, I am very optimistic about our result and our victory".
Prime Minister Rama has also announced the victory of his party in the June 25 elections.
"Everything indicates that we will have the 'steering wheel'. Please, show total commitment for every vote which is being counted. Patience and composure against any provocation", Rama wrote, reminding to socialist commissioners that "we need a clean and incontestable process".
The results for the first ballot boxes indicate that the Socialist Party is the winning force, if the trend is preserved in the rest of the ballot boxes.
Counting has started in the majority of districts in the country, while, in Durres, Elbasan and Shkoder, political parties have made a pact for the counting to start in the morning as a result of the fact that commissioners are extremely tired. A pact that the chairman of the CEC, Klement Zguri, has considered illegal, albeit consensual.
In the first 13 ballot boxes of the district of Gjirokastra, the SP leads with 1106 votes, the DP with 514 votes and SMI ranks third with 331 votes.
In the first 5 ballot boxes in the district of Fier, the SP has secured 960 ballots, DP 433, SMI 134 and PJIU 56.
More balanced seems to be the preliminary result in Korca, where in the first five ballot boxes, the SP leads with 712 votes, SMI ranks second with 533 votes and the DP ranks third with 496 votes.
The Socialist Party also leads in the district of Shkodra with the first three ballot boxes that were counted.
Until 02.30, the general result in all districts was:
SP: 10672 / 51.1% / 61 MPs
DP: 5865 / 28.1% / 27 MPs
SMI: 3705 / 17.7% / 24 MPs