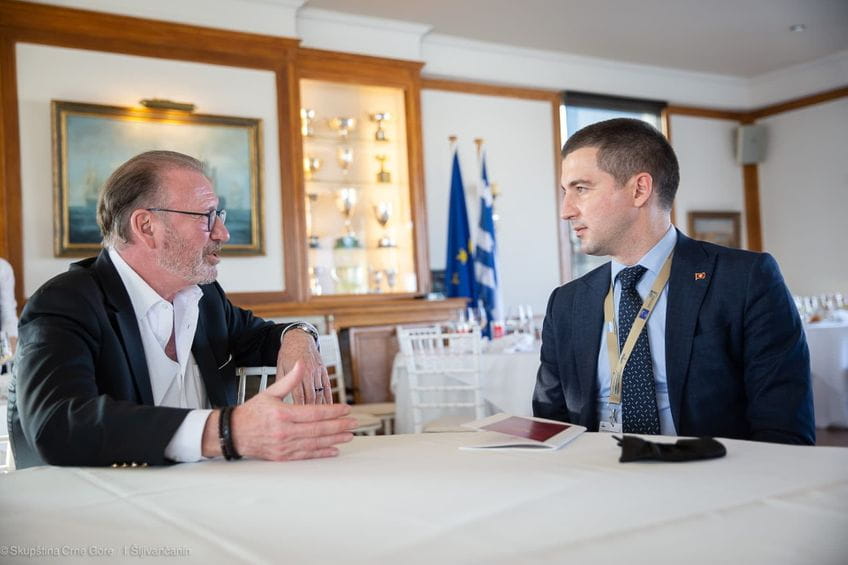 The President of the Parliament of Montenegro, Aleksa Bečić, met in Athens with the President of the Parliamentary Assembly of the Council of Europe, Hendrik Dems, it was announced from Bečić's cabinet.
Noting that Montenegro, as a candidate country in the dynamic negotiation process of EU integration, Bečić emphasized that his country, as a full member of the Council of Europe, remains fully committed to achieving the standards promoted by this organization.
He pointed out the unequivocal commitment of the new parliamentary majority to the foreign policy course, emphasizing that Montenegro is "strongly open to the family of European nations", which is evidenced by the majority support of its citizens. In that context, Bečić said that he expected a proactive response from Europe, ie a strategic response, especially having in mind that Montenegro has made the most progress on the European path, that it has opened all negotiation chapters, temporarily closed three, emphasizing that this country has 100% harmonized foreign policy and harmonized monetary policy. He also emphasized the fact that the highest legislative house of Montenegro was declared the most transparent in the Western Balkans.
He also assessed that, in the end, Montenegro's entry into the EU would be a strong motivating factor for other aspirant countries from the Western Balkans region.
The President of the Parliamentary Assembly of the Council of Europe, Hendrik Dems, said that he would continue to advocate that the message, but also the need for Montenegro, be recognized at European addresses.
Referring to President Bečić's presentation on the topic "Common future of all Europeans", Dems said that such topics deserve to be part of the agenda, so that "countries like yours were given the opportunity to send a message because, although we are a different organization from the EU, I believe we serve as intermediaries to convey messages to the European Union. Don't worry, we are on the same task."
Bečić thanked for the well-organized, above all constructive and useful European Conference of Speakers of Parliaments of the Council of Europe, emphasizing the special satisfaction that Montenegro, as a member state of the Council of Europe, used the opportunity to send an important message to the European Union – that his country is first next member state of the European Union.