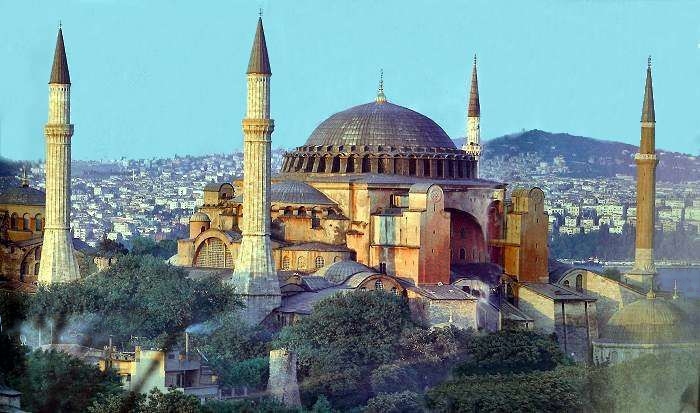 An Islamic order is organizing a prayer event outside Hagia Sophia
By Manolis Kostidis – Ankara
The scenario that involved Erdogan praying inside Hagia Sophia, on May 29, the day of the conquest of Constantinople, turning it into a mosque did not become a reality.
The leaks that were made by the turkish side proved to have been made to measure the reactions of the international community, which were intense.
All the "festivities" for the"Conquest" were cancelled because of mourning held in Turkey since the death of 301 miners in the coal mine of Soma 15 days ago. The governor and the mayor of the city prayed in the Fatih mosque and there were no other activitties. In the previous years there were spectacular events on the Bosphorus with thousands of concerts and fireworks .
On May 31, members of the pro-Islamic organization called "Youth Link of Anatolia" (Anadolu Genclik dernegi) plan to pray in the park opposite Hagia Sophia and request that it is converted into a mosque .
The prayer will take place at dawn and will be done before the opening the doors of Hagia Sophia as a museum, perhaps so as not to be perceived by tourists.
The organizers of the prayer argue that thousands of Muslims will participate in the event . The same organization has been organizing this event every year on the anniversary of the Conquest.