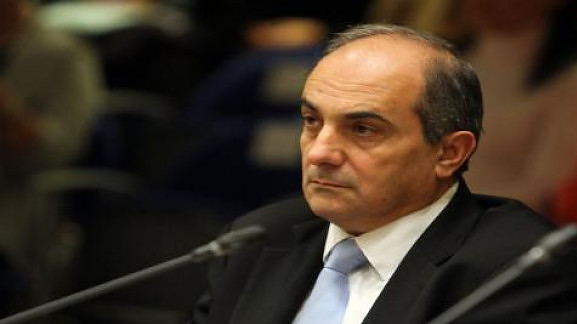 The President of the House of Representatives, who is in San Marino, participated today in the 11th Conference of the Presidents of the Small European States.
During the morning session of the Conference, the potentials and the limitations of the small states were discussed, in the framework of the international organizations, with special emphasis in Europe and the Mediterranean. Mr Syllouris stressed that the cooperation constitutes a key factor for the strengthening of the small states, and expressed the support of Cyprus' Parliament to the Conference.
Mr Syllouris, upon pointing that Cyprus has recently experienced the limitations related to its small size, within the EU, through the Eurogroup 2013 decision, which led to disastrous results for the country's economy, underlined the need of cooperation among the small states in the context of the EU and other international organizations, so that the mutual good is safeguard, as opposed to the imposition of the interest of the big countries.
Then, the President of the House of Representatives briefed his counterparts on the successful cooperation of Cyprus with its neighboring countries, which is based on the traditionally friendly ties, and on Cyprus' bridging role for the countries of the EU and the Eastern Mediterranean, acting as the ambassador and facilitator. Also, he referred to the active role of Cyprus in the cooperation between the Mediterranean states within Inter-Parliamentary Conferences, aiming at the promotion of Mediterranean-related issues.
Mr Syllouris highlighted the importance of reinforcing the cooperation between the small European states, through actions that could contribute to the promotion of their common interests, the addressing of their common concerns and their continuous need for solidarity. In this framework, he underlined Cyprus' readiness to support, through its experience, the countries that aim the enhancement of their relations with the EU./IBNA