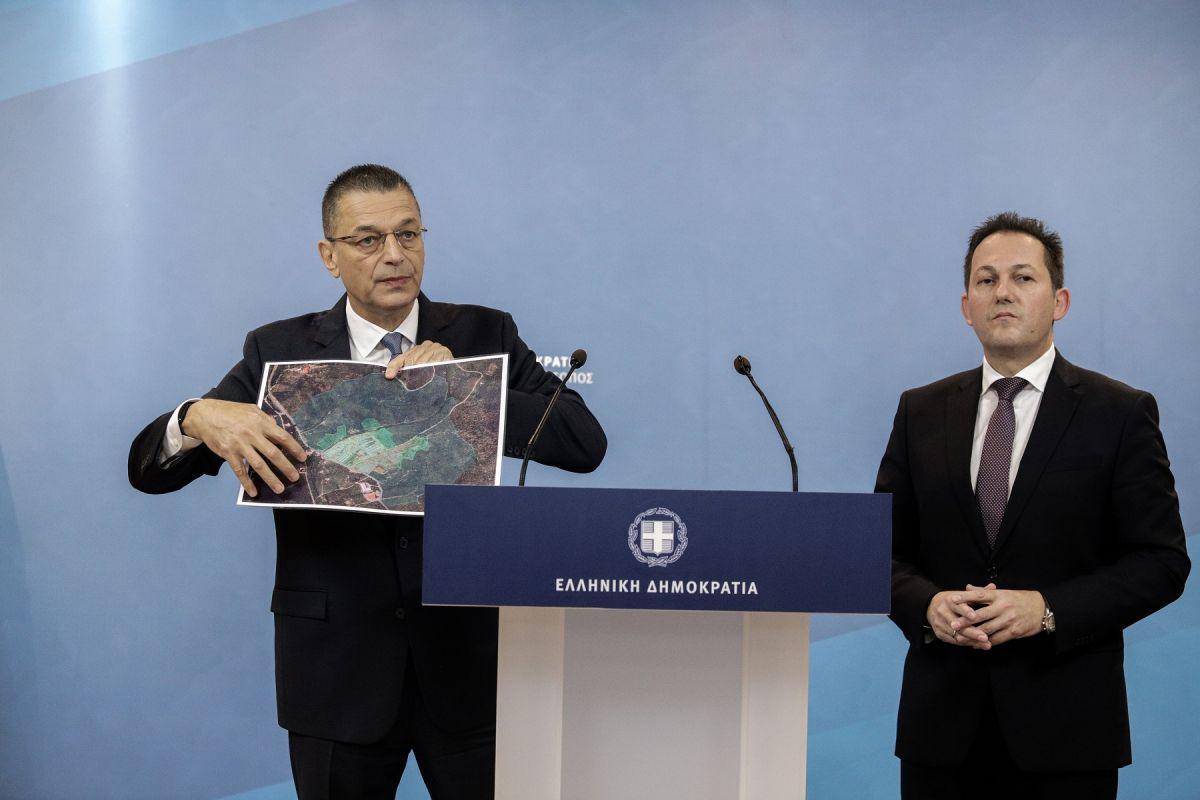 The refugee-migration issue is once again highlighted as the number one issue in Greece, with the government of Kyriakos Mitsotakis attempting to present and implement yet another management strategy. Today, the Greek Prime Minister, speaking from Croatia where he is attending the EPP Conference, placed the refugee-migration issue as a key subject on the European agenda.
This is not an easy task. With Ankara's rhetoric escalating again following the latest announcement by the Turkish Ministry of Foreign Affairs, with the strong reactions by mayors and residents against the transfer of asylum seekers, complaints regarding violations of international law and human rights, and with the announcement of closed pre-departure centers, Athens' concerns become bigger and bigger.
Ankara, in a harsh statement penned by the Ministry of Foreign Affairs, denounces Athens for human rights abuses, inhumane treatment, deaths and cases of pushbacks in the Aegean. Just before that, speaking to Handeslbatt the Greek prime minister said that Turkey was trying to use the immigration issue as a lever to force Europe into making concessions.
"It cannot exploit immigrants and refugees if it wants to have good neighborly relations with Greece", he said of Recep Tayyip Erdogan, referring to Turkey's violation of its joint Declaration with the EU. "Greece, as a lawful democratic country, does not accept preaching from anyone", the spokesman of the Greek Ministry of Foreign Affairs replied. "Instead of making suggestions, Turkey should fully implement the provisions of the EU-Turkey Joint Declaration and stop using refugees as a means of pressure in Greece and Europe", he commented.
"We must recognize that Turkey is home to millions of refugees, while making it clear at the same time that Europe will not be blackmailed on this issue. It is time for fewer irresponsible statements and more genuine dialogue", Mitsotakis stated in his speech at the EPP Conference in Zagreb. He described the allegations of death and ill-treatment of refugees as unfounded. "Europe can no longer pretend that this issue affects only the Member States that have external borders", he argued, describing the Dublin Regulation as "sadly inadequate".
Meanwhile, back in Greece Alexis Tsipras has already announced that the main opposition will support the plan to depressurize the islands and transfer asylum seekers to the inland. However, SYRIZA's criticism of the plan presented, which provides for closed pre-departure centers, remains fierce.
"Basic provisions of international and European law are violated; more than that, though, filling our islands with prisons poses an even greater risk for tensions to arise", SYRIZA commented, while bringing back the question regarding the enforcement of the "general deterrence theory". At the same time, SYRIZA brought to the European Parliament reports about closed pre-departure centers being set up οn desert islands. "Are we making a European Guantánamo?" MEP Kostas Arvanitis wondered.
Meanwhile, the government is confronted with mayors and regional governors, the majority of whom belong to the New Democracy body. The mayors of Kos, Chios and Samos opposed the plan for closed centers, with the latter even stating that he would resign if the plan was put to force, while speaking of a complete lack of information. It is recalled that the goal is for 20,000 asylum seekers to be transferred by the beginning of 2020, and for returns to increase. /ibna