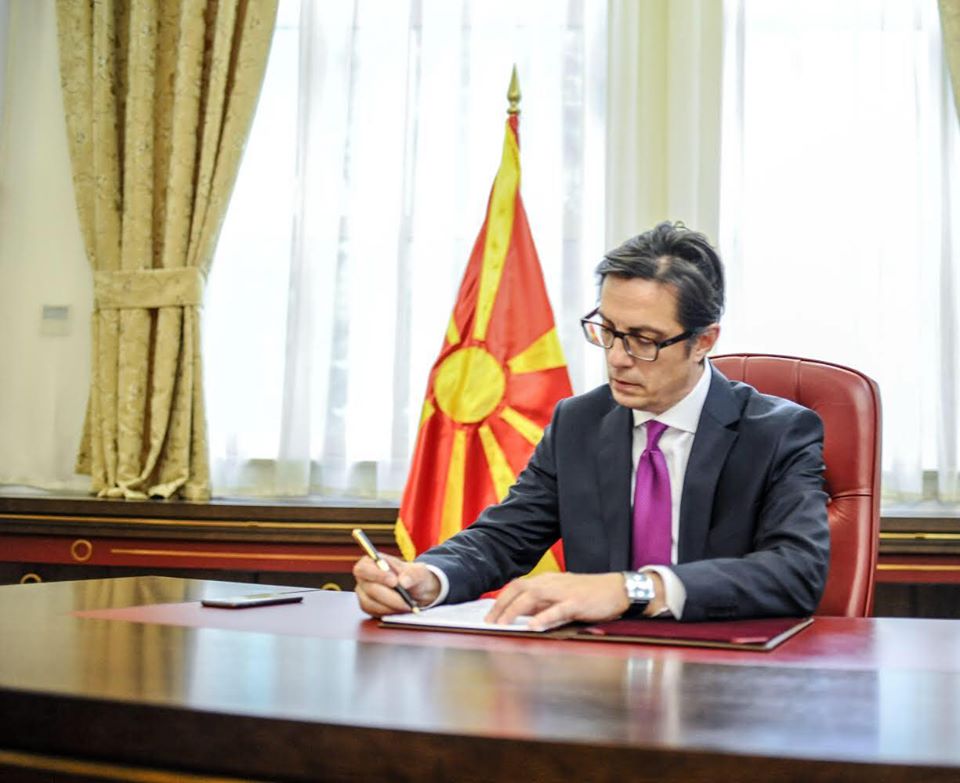 Yesterday marked the first day in office for North Macedonia's new president, Stevo Pendarovski who vowed that he would be the president of all and that he would be committed to the country's integration in the NATO and EU.
Political experts say that the new president will face many big challenges, starting with bills which were not signed by his predecessor, Gjorge Ivanov, despite the fact that they were voted in parliament.
Journalist Borjan Jovanovski said that Pendarovski's big challenges in the next two weeks has to do with the way he will restore political dialogue and help political sides to reconcile.
"This president will be committed to promoting political dialogue, as this is what all EU member countries are expecting to see. On 29 May, the European Commission will come up with a report on Macedonia, while the status of the Special Prosecutor's Office will also be decided. Therefore, the next two weeks will be a test for Pendarovski about the way he will restore dialogue and reconcile political sides", Jovanovski said.
Analyst Boris Georgievski says that the new president must restore trust on this high state post. "Nobody is expecting anything spectacular by a newly elected president. North Macedonia needs a president who will aim for the country's integration in Euro-Atlantic structures and the strengthening of a multi-ethnic society", Georgievski says.
Stevo Pendarovski is the fifth president that the country has had since it declared independence from former Yugoslavia. /ibna/