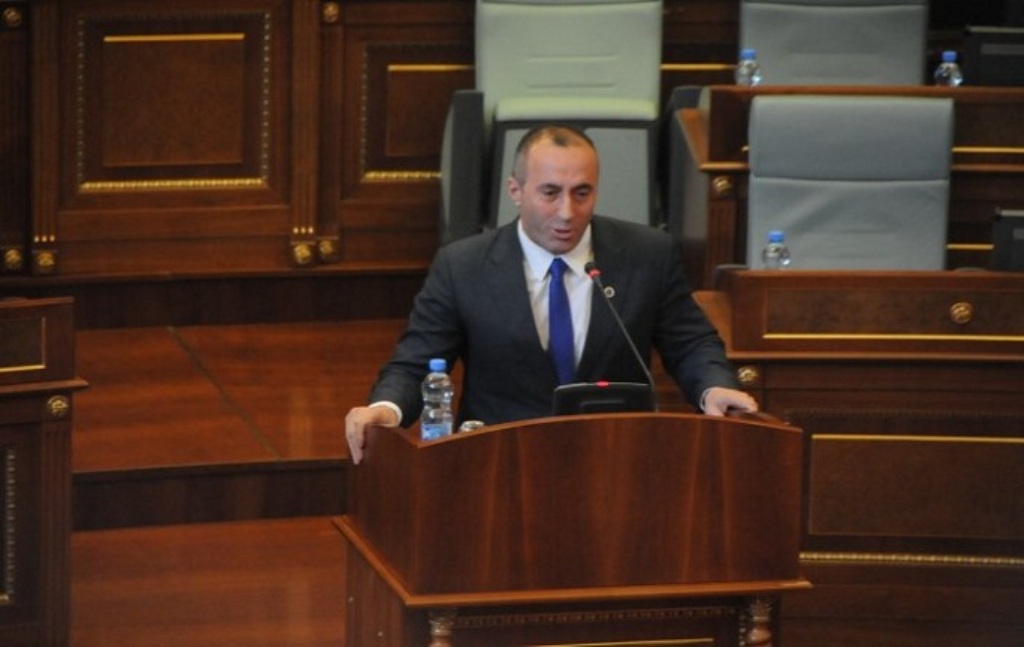 Parliament of Kosovo convened in an extraordinary session during the weekend and voted in favor of the new governing cabinet, which is chaired by Ramush Haradinaj, leader of the Alliance for the Future of Kosovo.
The new cabinet is comprised of the coalition between the Democratic Party of Kosovo, Alliance for the Future of Kosovo, Incentive for Kosovo and the New Kosovo Alliance. The Serb List is also part of the new governing cabinet.
After almost three months of political gridlock, Ramush Haradinaj has managed to be elected with a minimum number of votes needed, 61.
The new Prime Minister said that he will take action to address the issue of the border demarcation with Montenegro, which is one of the oldest challenges that his government will face.
A day after parliament voted him as Prime Minister, Haradinaj said that dialogue with Serbia will continue and that it needs to be preceded by a domestic dialogue in Kosovo.
Haradinaj also said that the new institutions will continue fight against corruption, the reformation of the legal system, economic development,  and many other issues that affect people.
On the other hand, Self Determination and Democratic League of Kosovo have repeated their stance that such government will be short-lived and that this government will depend on Belgrade.
Self Determination MP, Albin Kurti called on the new government not to bring to parliament important issues which have been rejected in the past, such as the Association of Serb Communes and the border deal with Montenegro.
Meanwhile, the head of the parliamentary group of the Democratic League of Kosovo said that the government of Kosovo relies on political bargaining. He said that Kosovo is entering a deep political crisis.
Meanwhile, the European Union has hailed the creation of the new government, urging Pristina to start the reforms in the legal system, economy and to continue dialogue with Serbia. /balkaneu.com