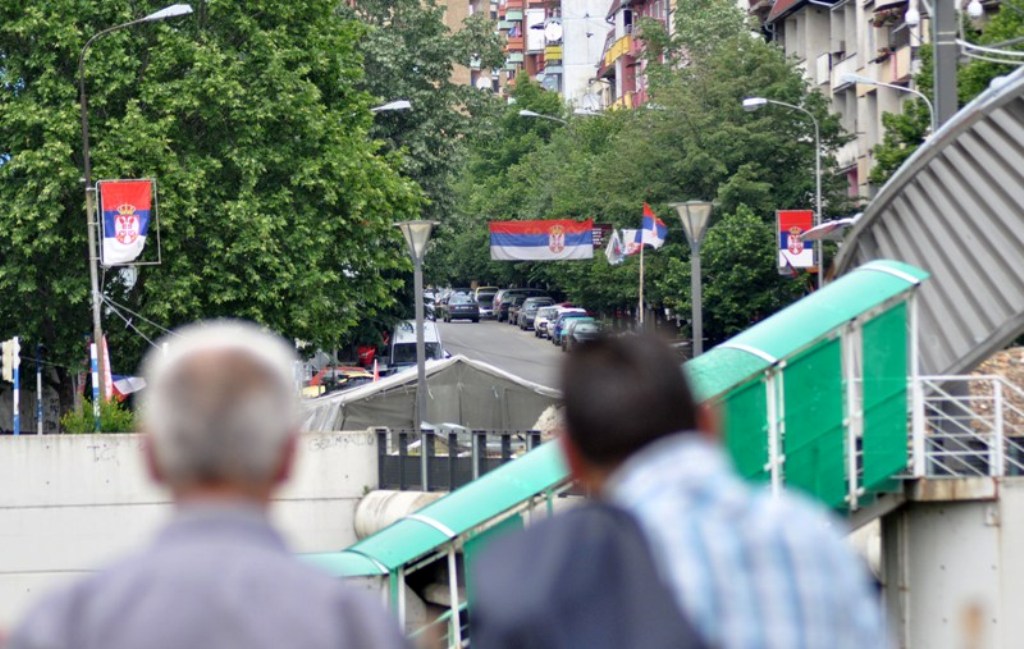 The central square in Northern Mitrovica is filled with Serb flags and posters of the leaders of the Serb List a few days ahead of the 22 October local government elections.
This is the square where the Serb List will conclude its campaign today, while Belgrade has offered its strong support.
Minister for Kosovo in the Serb government, Aleksandar Vulin has called on the Serbs of Kosovo to turn out in the elections and vote the Serb List.
"I call on Serbs to participate in the polls and vote the Serb List. They should not allow anybody to decide on their behalf. They live in Kosovo and Metohia and they know that the Serb List has connections with the Serb government. This party is an assurance that the government will continue to issue funds for them and that it will decide to be a decision making factor", Vulin said.
During the 30 days of the election campaign, none of the leaders of Kosovo has visited the Albanians of the North. The meetings with the party's structures have been held in the southern part of Mitrovica.
Goran I, 40 years old from Mitrovica, has no doubt that the Serb List will win Sunday's elections.
"The Serb List is Serbia's political project in Kosovo and this is why there is such a great support among Serb people here. Here, there are only symbols of Serbia, because on Sunday, we will, once again, vote with Serbia's documents", he says.
On the other hand, Prime Minister of Kosovo, Ramush Haradinaj said that he condemns Serbia's interference in the electoral campaign.
In his reaction, Haradinaj said that such acts are against the principle of good neighboring relations and threaten the normalization of relations between the two countries. /balkaneu.com/