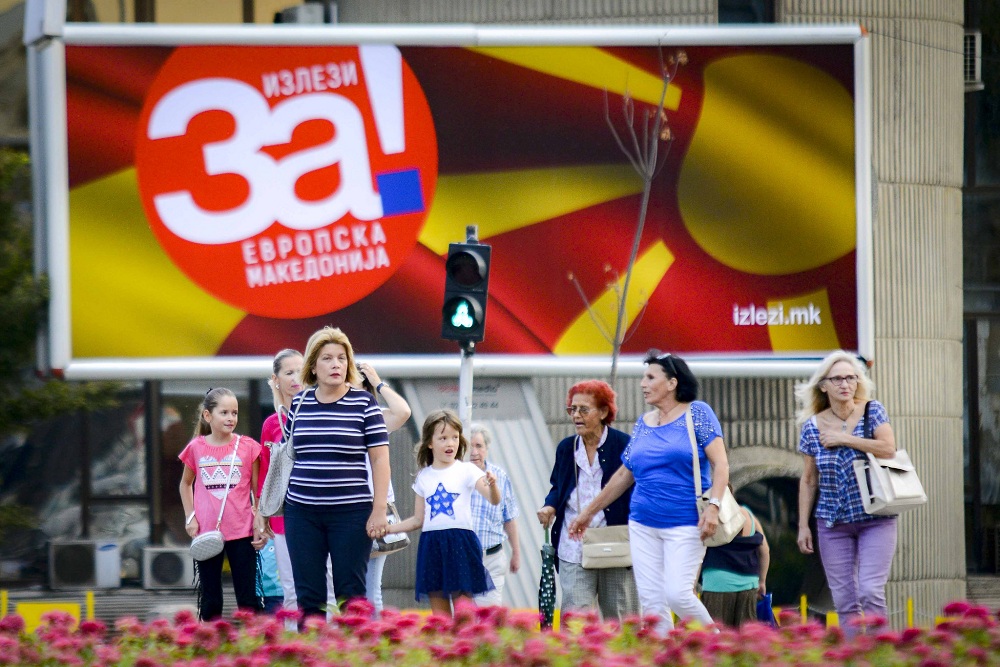 Today marks the official start of the campaign for the referendum on the name change. On September 30th, citizens of this country will decide whether they're in favour of EU and NATO accession by accepting the agreement reached between Skopje and Athens.
Parliamentary speaker, Talat Xhaferi said that the electoral campaign will be transparent.
The electoral campaign will see the involvement of 71 MPs from all parliamentary groups with the exception of VMRO-DPMNE in opposition, which has decided not to participate in the campaign.
Over 30 political parties and civil organizations support the "yes" vote in the referendum.
"I'm convinced that the majority of people will vote in favour of a European Macedonia", Prime Minister Zoran Zaev said.
On the other hand, VMRO-DPMNE is not yet clear about the position that it will take in the referendum. This party has declared that the final decision will be made public this week. A part of the international community has called on the citizens to participate in the referendum and vote in favour of the country's name change in order to give way to accession in Euro-Atlantic structures. /ibna/