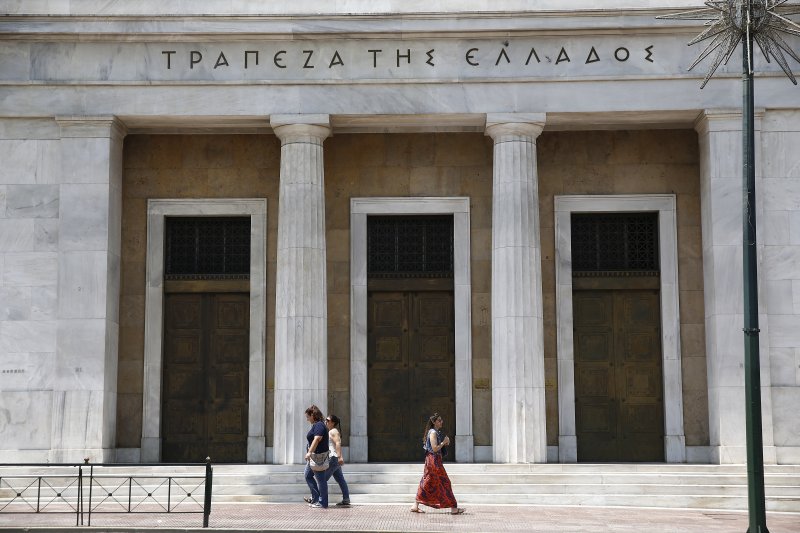 After the Commission and the International Monetary Fund, it was the turn of the Bank of Greece to question the Greek government's 2020 growth estimates. Neither the government-friendly ND Governor of the Bank of Greece (BoG), Yiannis Stournaras, endorses the minister's forecast for the growth of the Greek economy in 2020, as included in the final budget text.
Specifically, the Bank of Greece predicts GDP growth of 2.4% for 2020 (compared to 2.8% of the budget estimate) (Commission 2.3%, IMF 2.3%). In any case, the forecast is far from Kyriakos Mitsotakis' promises for a 4% growth, The BoG Governor, speaking at a conference of the Single Independent Public Procurement Authority, further noted that the government has made a dynamic start, but said that in order to achieve an upgrade of the investment grade, there is need for a significant acceleration of reforms to improve the country's position on governance indicators of the World Bank, which are used by rating agencies.
Commenting on the 2020 Budget, Mr Stournaras said: "The government has adopted, with the budget tabled yesterday, a budget-neutral growth policy mix, with a focus on reducing tax rates and increasing the tax base through measures for the promotion of electronic transactions. The recent tax bill has a development dimension, as it reduces the tax burden on citizens and businesses, boosts incentives for employment, encourages productive investments, and reduces the shadow-economy, ultimately leading to an increase of the national product. These actions are in the right direction and are in line with the proposals made by the Bank of Greece in recent years".
On the issue of red loans, Mr Stournaras reiterated that the adoption of the HERCULES plan is a step in the right direction, but this is not enough as it deals with only 40% of non-performing loans. He therefore argued that the next step should be to consider the plan developed by the Bank of Greece's departments, which, along with the problem of red loans, also addresses the issue of deferred taxation (DTC)./ibna