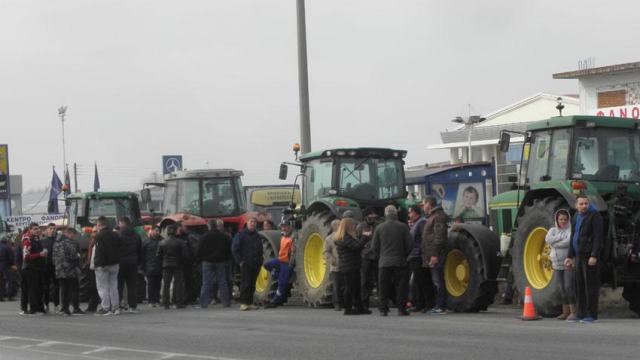 Today is the 11th day that Greek farmers or blocking the border crossing point of "Evzoni" with FYROM as a sign of protest against tax and pension reforms. The blockade has led to many transporters from FYROM to remain on the border, especially lorries that carry fuel from Greece to FYROM. Biljana Muratovska of the Makam-Trans" association said that if this situation continues, then the country may run out of fuel.
"The biggest problem relates to fuel, as 90% of fuel is imported from Greece, which means that we run the risk of a drastic increase of fuel prices if importers find an alternative supplier", says Muratovska.
Minister of Economy, Driton Ruci said that authorities in FYROM are communicating with Greek authorities in order to solve this problem as soon as possible. He said that they would prevent any crisis that would be caused by the lack of fuel.
"We will prevent the crisis. I was informed about a possible crisis and for this we must make more efforts to overcome this problem", Kuci said /balkaneu.com/